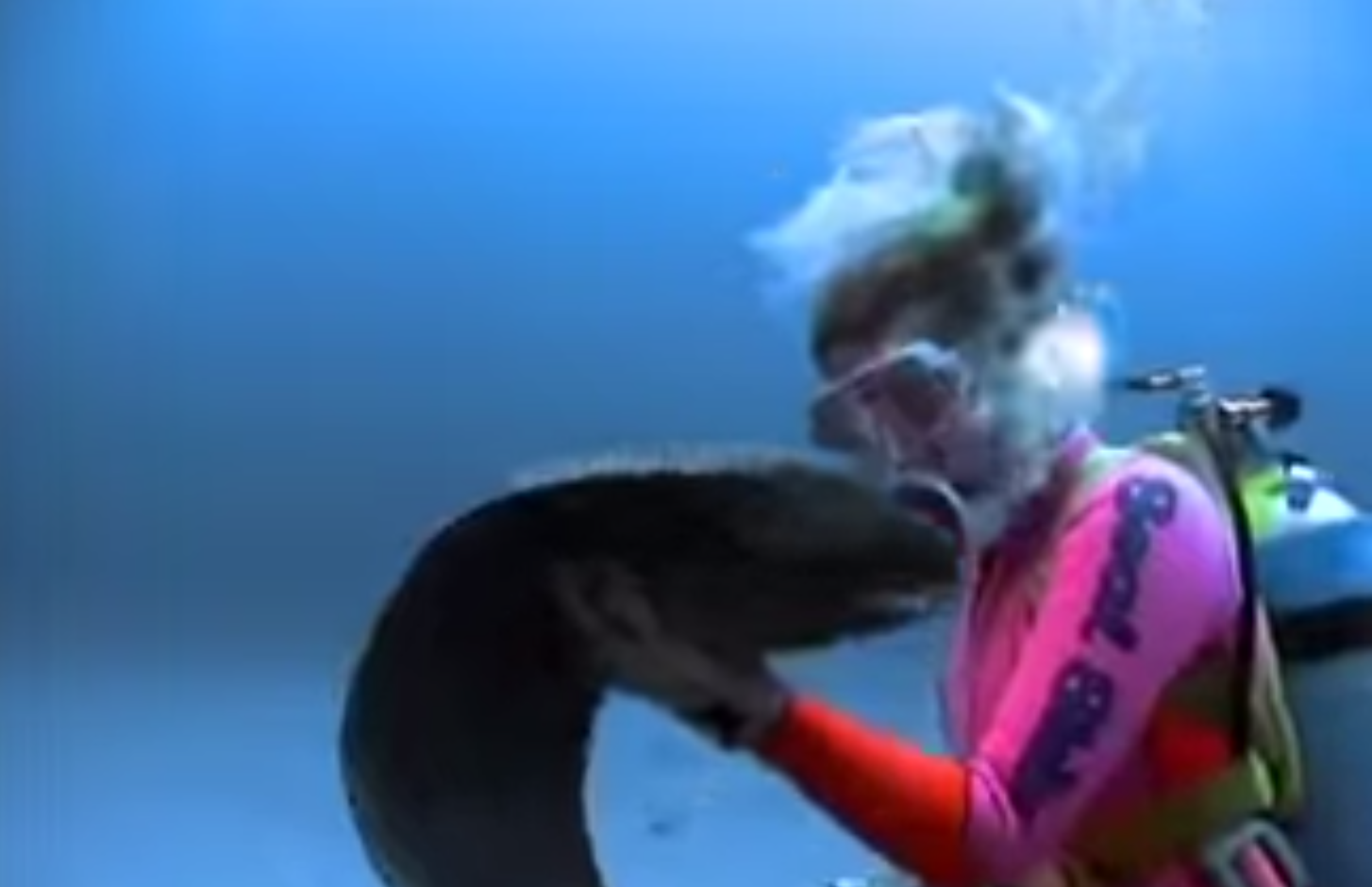 The breathtaking moment an eel befriends a diver has been captured on video and shared online.
Valerie Taylor crossed paths with a moray eel, which although timid at first, seems delighted to play and snuggle alongside her.
The video was uploaded to YouTube in July by Central Florida Aquarium Society where it has received over 763,000 views.