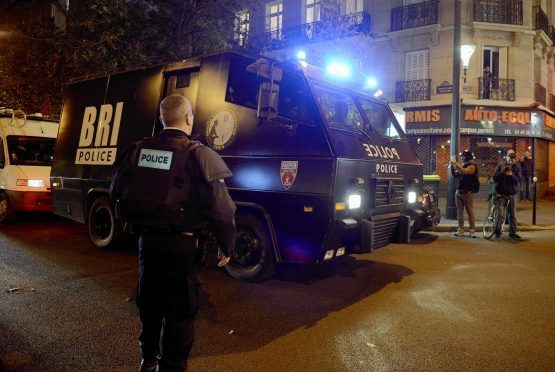 A French reporter who was at the Eagles of Death Metal gig at the concert in the Bataclan concert hall last night spoke of the horrors he witness, in a brutal attack that left more than 100 fans of the Californian band dead.
The French radio reporter, named Julien Pearce, told CNN last night: "I've seen two terrorists from my point of view with AK-47s entering the concert room and firing randomly into the crowd. People yelled and screamed.
"IT lasted for 10 minutes. 10 minutes. 10 horrific minutes where everyone was on the floor covering their heads. We heard so many gunshots.
"And the terrorists were very calm… and they reloaded three to four times their weapons. They didn't shout or anything. They didn't say anything .They were in masks. They were wearing black clothes.
"And they were shooting at people on the floor. And I was luckily at the top of the stage. The front of the stage. So people tried to escape, and I found an exit when the terrorists reloaded their guns. And I climbed on the stage and we found an exit.
"And when I went on the streets I see 20 to 25 bodies lying on the floor. And people were very badly injured with gunshot wounds."
Mr Pearce explained that during his escape, he found an injured young girl.
Mr Pearce added: "I took a small girl, a teenager. She was bleeding very badly. And I ran with her for like 200 meters and found a cab, a taxi, and I let her in."
Speaking on Friday night before French teams stormed the building and the hostages were still under threat, Mr Pearce added to CNN: "I have some friends who are still inside, who are hiding, they are hiding in some kind of room in the dark. They text me and they are very afraid.
"It was a bloodbath."