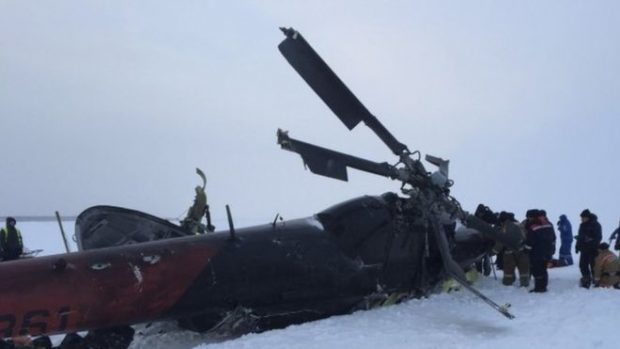 A Russian helicopter carrying oil workers has crashed in eastern Siberia, killing 10 of the 25 people on board, officials have confirmed.
Russian news agencies said the Mi-8 helicopter took off from Igarka in the Krasnoyarsk region and crashed about a mile away along the banks of the Yenisei River.
It was transporting workers to the remote Vankor oil and gas field, which can be reached only by helicopter or, in winter, by land along the frozen river.
Local news agencies have quoted prosecutors as saying 10 were killed and 15 injured.
Investigators are trying to determine what caused the crash of the helicopter, owned by the local Turukhan air company.
Vankor is operated by the state oil company Rosneft through a subsidiary.