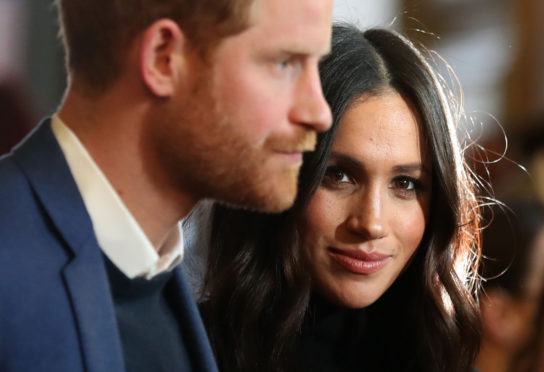 Jimmy Hollywood, Sandilands most eligible bachelor.
Fit a kerfuffle there is going on at the moment wi' the announcement by the Duke and Duchess o' Sussex that they are planning to leave the UK (Sussexit?), step back fae royal responsibilities, relinquish their "Your Highness" titles and, maist importantly, move oot o' een o' their mony femily homes and ging and bide in Canada.
Loads hiz been written on social media aboot this situation. Maistly by folk I widnae hiv thocht wid hiv given twa hoots about the hale affair, but there ye go.
Even the barflys at Murdos hid a fairly heated debate one lunchtime about whether this country his an endemic problem wi' racialism and sexism, or whether it is simply stoked by an unscrupulous media to provoke division and conflict, and also also whether it\s ok tae funcy the winner o' Ru Paul's Drag Race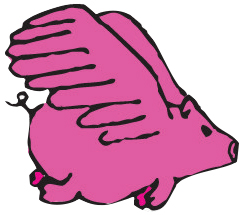 Jimmy isnae ga'an tae voice an opinion aboot the rights and wrongs o' the decision they've made, which seems tae boil down tae "being a royal looks like a laugh but is actually a pain in the hoop". But why on earth is the boy Harry turning his back on free digs? Mental.
As a confirmed bachelor, I hiv aye bade wi' my Mither and I canna conceive o' fit wye Harry wid be seeking to move oot o' his Grunny's hoose.
Other than ha'en a glamorous wife, a wee baby and a ginger beard, his life canna be that much different tae mine, can it? And mine is pretty cooshy let me tell ye. Jist like me, he gets his kecks washed and ironed for him. He'll probably have his ane key to come and go as he pleases and he winna be paying nae rent.
Boost! So he's free tae spend athing he earns fae fitiver it is he dis is on smart cars, state o' the art blazers, ga'an oot on a Setterday night (I widna be surprised if Harry shopped at Kafka, and I ken he would love Club Tropicana), and jetting aff on holiday wi' Elton John.
Ok, fair dos. I dinae dae that een. I ging on holiday wi' my pal Hilton John, fa plays the piano at The Fittie Bar.
Onywye, Harry…fit are ye daein? Dinna look a gift hoose in the mooth. You, Megz and wee Airchie should deffo stay here. There's nae wye in hell Justin Trudeau will wash and press yer punts!
Fergus Lamont, art critic, cultural commentator and author of the upcoming "Nary a Tree, But Somewhere to Pee – The Revitalisation of Union Terrace Gardens" (publication delayed)
Never let it be said that Aberdeen is falling behind as a centre of artistic excellence. The artists' collective known as Aberdeen Inspired (you won't have heard of them, their activities receive almost no publicity, but their magnum opus, the stunning metaphor for the joyless emptiness of commercialisation that was "The Christmas Village", might be the most effective large scale art installation I have ever seen, and I include in that TECA's groundbreaking "No one Is Ever Leaving This Car Park") have unveiled their latest idea – illuminated signs to encourage people to walk down some of the city centre's most neglected, dangerous and, as a result, exciting backstreets, at night.
No doubt they are taking their cue from Belmont Street which has long been a bustling mecca for the young after dark, drawn in by the sign that says "Art Gallery at end of this street" and laudably undeterred by the gamut of hostelries or fast food emporia which must be navigated in order to reach the cultural Nirvana.
Even more impressive is another idea from Aberdeen Inspired – to illuminate the historic "Lang Stane". This mysterious carved rock, Aberdeen's Stonehenge, if you will, has been largely overlooked this last 700 years. Unloved, occasionally scrawled upon, it nestles somewhat incongruously in an alcove on Langstane Place. Originally positioned where the ancients of prehistory would pray for sustenance to unknowable deities, it currently graces the fire exit at the back of Burger King. Poetry.
I thrill at the news that it is to be subtly illuminated to highlight its significance. The clash of ancient and modern is inevitably, inexorably, powerful. Witness Provost Skene's House, encircled by office blocks and clad in scaffolding as they scramble to fix its foundations – a salient metaphor for our desperation to cling on to historical significance in the soulless contemporary epoch.
The "Lang Stane Licht" (if I may be so bold as to peremptorily name the forthcoming installation) will be an even more vivid illustration of that dichotomy. Even now I imagine it shining out, a beacon of gold while all around is dark. And then, like moths to a flame, they come seeking illumination and to answer an ancient call – the call of nature. For a little light is a great blessing for the shoes of the late night micturator.
When first I read of these proposals in the newspaper, whilst breaking my fast in Food Story, I was so transported by their eloquence that I didn't even notice that the waitress had removed my halloumi and quinoa wrap before I was finished.
I wept.
See The Flying Pigs live this summer in "The Rothienorman Picture Show" at HMT Aberdeen 24th-27th June 2020