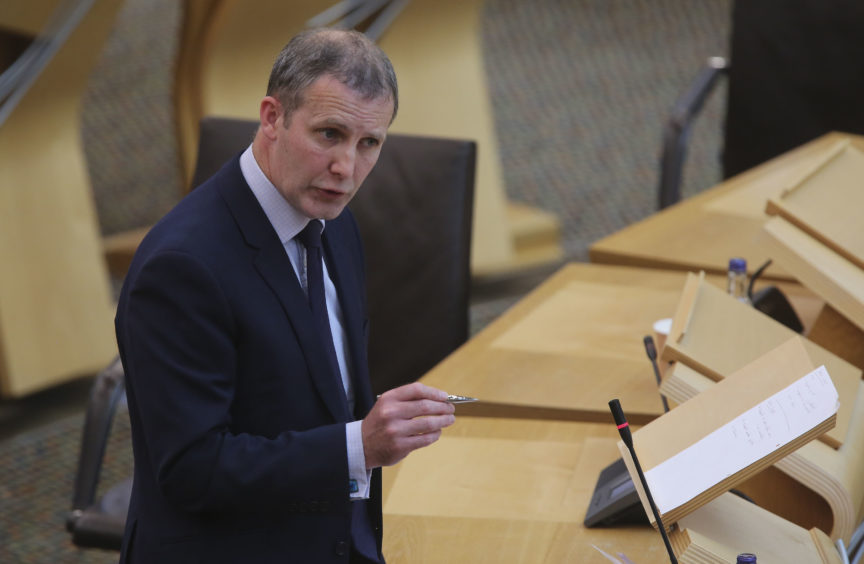 The coronavirus pandemic has given Scotland pause for thought as it reassesses, among many other things, how it gets about – and how often it has to get about at all, with many of us working from home well into 2020.
The Scottish Government's announcement of £500 million of active travel funding on September 1 is a clear sign of Holyrood's fiscal commitment to active travel over the next term of parliament. However, it has been given a lukewarm reception by opposition MSPs and campaigners.
'A moment to be bold': First Minister evokes birth of NHS as she vows to create National Care Service
First Minister Nicola Sturgeon announced the fund as part of the Programme for Government, saying the half-a-billion-pound fund would "promote healthier and more active lifestyles for all" by providing councils with cash to develop new walkways and reallocate road space to bikes.
Holyrood is already funding active travel – walking, wheeling and cycling – to the tune of £100.5 million this year, with opposition members suggesting that the next five years of spending will in fact be a cut in both real and cash terms.
Labour South Scotland MSP Colin Smyth, a member of the Rural Economy and Connectivity Committee, said on September 2: "Given that this year the active travel budget is £100.5 million that's a real terms cut over the next five years. £500 million over five years is a cash cut per year and a real terms cut so it will be a lower budget than is available this year."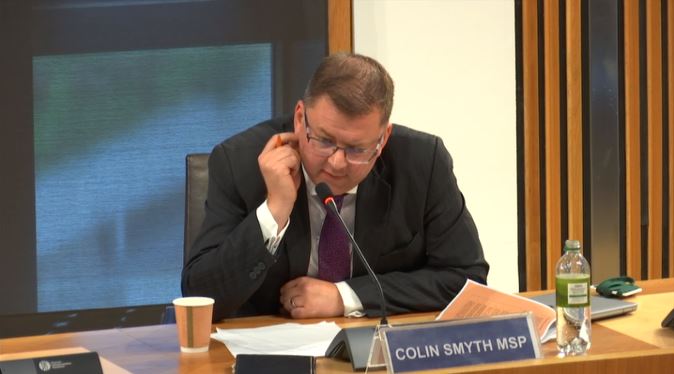 Cabinet Secretary Michael Matheson responded that £500 million was "the biggest investment that's ever been made in active travel" that had been "warmly welcomed by those in the active travel sector".
Among those not welcoming it quite so warmly is Dr Richard Dixon, director of environmental group Friends of the Earth Scotland.
He said: "The £500m funding for walking and cycling announced today sounds impressive until we remember that Scottish Government had already committed £100m for this year.
"(The) announcement locks in the current funding level for the duration of the next Parliament, when we actually need to be increasing support for walking and cycling every year.
"The Scottish Government must commit to delivering increased active travel funding as a matter of urgency through supporting local authorities to make temporary infrastructure permanent."
Mr Matheson has previously told the Press and Journal of his desire to see more road space given over to cyclists, and noted that the government had been "putting [active travel investment] up considerably over the course of the last four years."
INTERVIEW: Scotland's streets 'need more space for cycling and walking' after lockdown, says Transport Secretary Michael Matheson
Approached for comment, a Transport Scotland representative said the £500 million guarantee was an assurance for those considering long-term large scale active travel projects that aim to have a greater impact than some of the temporary measures erected during lockdown.
The spokesman added: "We increased our active travel budget for 2020-21 to a record £100.5 million, an increase of nearly £20 million over 2019-20 and which equates to over £18 per head of population, compared to £7.1 per head of population in England, over the next five years.
"In addition to the £100.5 million, we provided £1.9 million for ebike loans and £5 million for behaviour change projects for sustainable travel. Active travel funding as a percentage of our capital investment in Motorways and Trunk Roads has increased from 6.3% in 2017-18 to 19.6% in 2019-20, and to 26.3% in the 2020-21 budget."
Aides are keen to stress that investment in active travel compares favourably to road spending, pointing to a £15 million uplift this year for the Cycling, Walking, Safer Routes fund, which directly funds local authority cycling projects.
Capital investment in active travel has risen for the first time in several years as of 2020-21, according to the latest budget figures. But spending on active travel remains dwarfed by expenditure on trunk road and motorway projects.
Time will tell whether Holyrood's £500 million gamble pays off. It could prove a sizable investment in the future of travel – or ultimately fail to seize a once-in-a-lifetime opportunity to rewrite the rules of transport for the good of all.