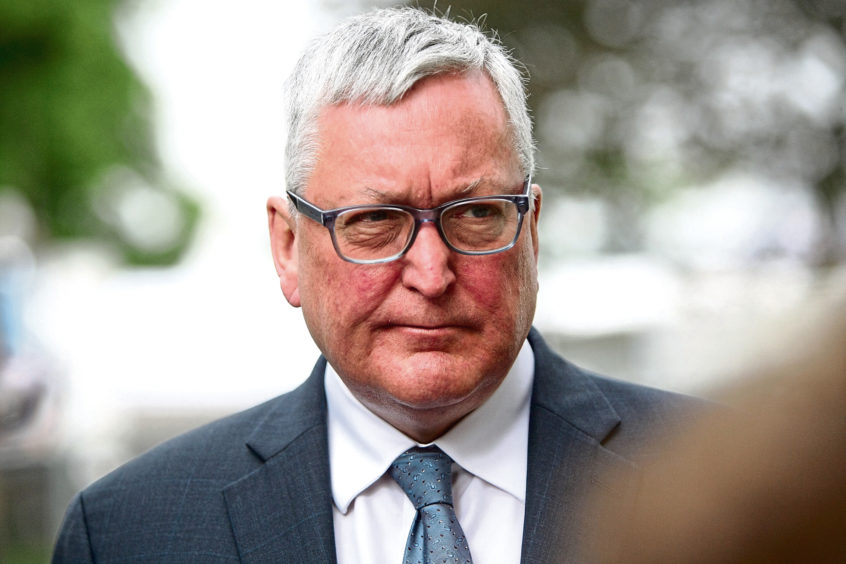 Fergus Ewing has said Brexit poses a major risk to fish processing as he warned the loss of its EU workforce would threaten the industry's future.
The Rural Economy Secretary said worker shortages caused by freedom of movement restrictions would make fish and other Scottish foods vulnerable to cheaper imports.
The warning was issued as Mr Ewing attempted to reassure EU workers in fishing and agriculture that the Scottish Government would do everything it could to help them stay, despite Brexit uncertainty.
Fish processing supports 3,800 jobs in Grampian and Mr Ewing pointed out that 58% of the industry's workforce comes from the EU.
"It is clear that any restrictions on movement and access to EU workers would have a significant detrimental impact on rural and coastal Scotland," he said, before visiting Pittenweem harbour in Fife, today.
"This could potentially lead to labour and skills shortages and a possible reduction in domestic produce in favour of imports.
"For example, 58% of our fish processing labour workforce comes from the EU, without which there is a real risk to the future success and sustainability of the rural and coastal economy and communities."
Mr Ewing said up to 10,000 EU citizens were employed in food and drink, while up to 10,000 non-UK seasonal migrant workers worked in the soft fruit and vegetable sector.
Over 4,500 EU citizens work in the Scottish fishing industry and 21,000 have jobs in Scottish tourism – 11.6% of all posts in the sector.
Mr Ewing referred to Nicola Sturgeon's "Stay in Scotland" initiative which promised to make a strong case for EU workers' rights.
He added that Scotland valued EU workers and said the country was still "open for business" for those planning to come here.
Bertie Armstrong of the Scottish Fishermen's Federation said there was "mounting frustration" in the sector at the postponement of Brexit and the chance to take advantage of leaving the CFP.
Mr Armstrong admitted getting labour was a challenge.  But he added:  "We would be more interested in hearing about government support for solutions. For instance a move towards automation and not necessarily maintaining free movements of all Europeans, but a targeted search for non-UK labour that would be available to do the job."
A UK Government spokesman said its future immigration system would attract talented workers while delivering on the EU referendum result by ending free movement.
The spokesman said: "There will be no cap on the number of skilled workers who can come to the UK.
"The Temporary Worker route is open to all skill levels and will ensure UK employers have the staff they need, including seasonal workers."