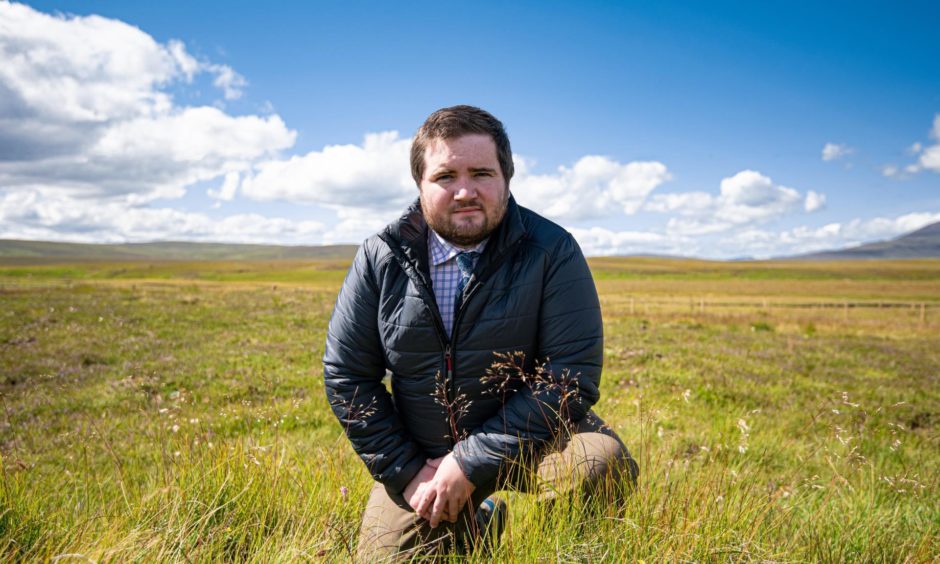 Struan Mackie has already caused a stir in the far north of Scotland, where he has helped turn the Conservatives into a political force for the first time in half a century.

The breakthrough year for the young businessman, who cites former US president Ronald Reagan as a political hero, came in 2017.
In May of that year, he and nine colleagues became the first Conservatives to be elected to Highland Council since 1999.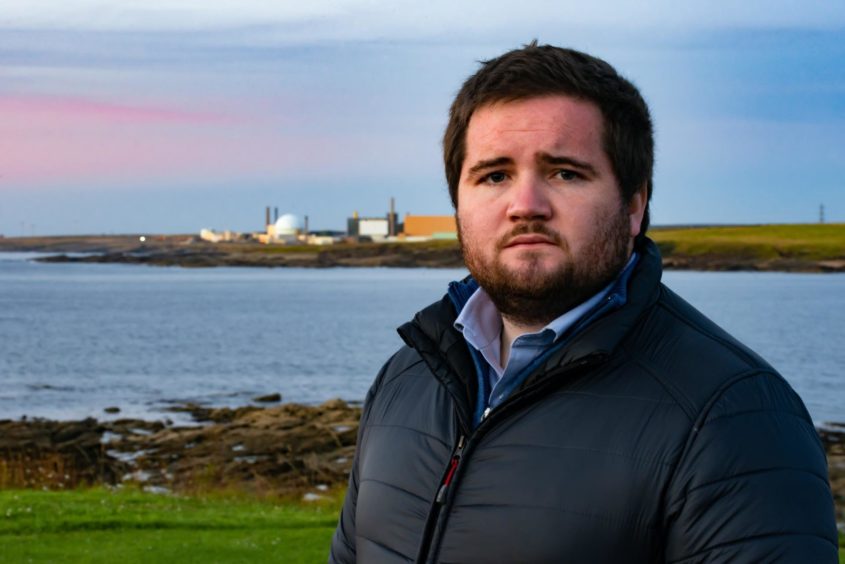 Mr Mackie succeeded in Thurso and Northwest Caithness, while another bright prospect, Andrew Sinclair, was elected in neighbouring Wick and East Caithness.
Then, the following month, the new councillor stood as the Tory candidate in the Caithness, Sutherland and Easter Ross seat at the snap Westminster election, trebling the party's vote to leapfrog Labour for the first time since 1992.
"I'm very, very proud that I took my seat here at council, because it is where I've grown up, it is where I live, I'll never be more proud of that," he said.
"But to get Caithness, Sutherland and Easter Ross to a three-way marginal seat is something I never would have thought would be possible when I got involved in it.
"So for me that was obviously a huge achievement."
A political animal
Born in Aberdeen, Mr Mackie moved to Thurso as a baby after his father landed a job working at the Dounreay nuclear research facility.
He attended Pennyland Primary and Thurso High School before leaving the area to study at Strathclyde University's business school, in a Glasgow that was gripped at the time by a fierce debate over Scotland's future.
"Like a lot of people my age, it was probably the independence referendum that made me a bit of a political animal," he said.
"Growing up in the north Highlands, there is always the default Liberal Democrat vote, and I think that was just one of these things I'd always assumed, but it was the independence referendum, and being in Glasgow at that time, which I have to be honest wasn't a particularly pleasant experience.
"It's got nothing to do with the football team I support, or anything that's deep down, it's just that I've always thought of myself as British and actually engaging with some folk who didn't have the same ideology as myself on the constitution, that made me think, 'oh, there's something I'm going to have to fight for here'."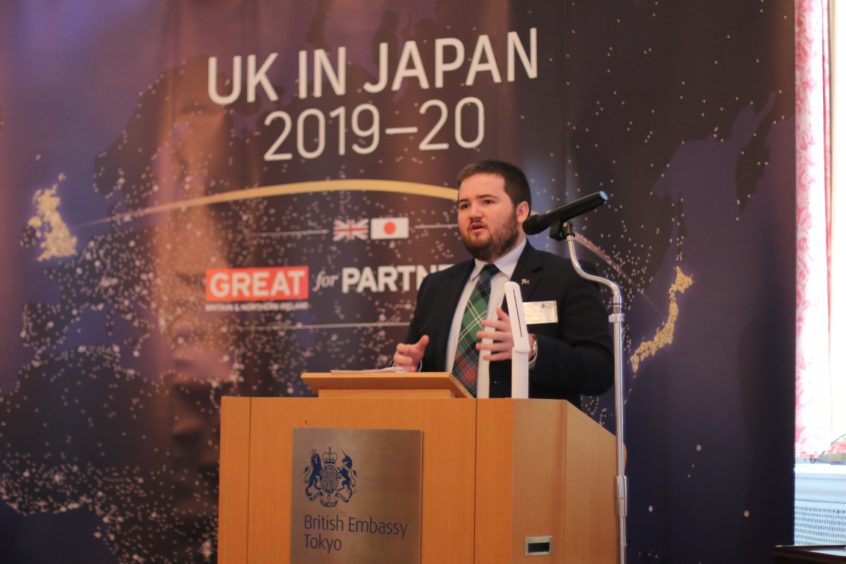 Ruth Davidson's leadership style also attracted Mr Mackie to the party, and she would later encourage him to stand for election.
"I cut my teeth knocking on doors in the East End, where you will knock 13 or 14 before you will find anyone even remotely willing to speak to you, let along someone who supports you," he said.
"It was actually a really, really good experience, and I got more and more involved and after that I came up to Caithness after my time at university, and got involved more locally, and really quite quickly built up something that has been quite successful here."
After establishing a whisky sales business in Glasgow, he went on to work as a business consultant at accountancy giant PricewaterhouseCoopers, supporting fast growth companies and job creation, from 2015 until last year.
As well as his duties as a local councillor, Mr Mackie was also secretary to the board of management at North Highland College UHI and served on the Dounreay Stakeholder Group.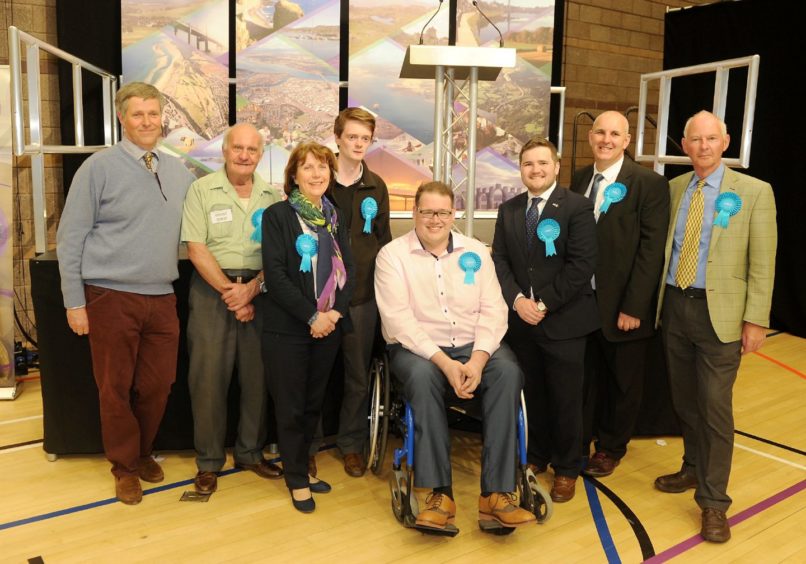 After the post was recently resurrected, the 27-year-old is now poised to become the first provost of Thurso since 1976, and the youngest holder of the post in history.
Meanwhile, next year Mr Mackie will be standing for the Tories in the Caithness, Sutherland and Ross seat at the Scottish Parliament elections, having previously improved the party's showing in the constituency when he stood there in 2016.
I'm probably one of these people who would really not like to be called a politician, because I see myself more as someone who is campaigning in the community."
"I'm probably one of these people who would really not like to be called a politician, because I see myself more as someone who is campaigning in the community," he said.
"I got involved in politics predominantly because, being up here all of my formative years and having gone away to university like so many people from up here do, there just wasn't the opportunity to return to the far north that actually my parents' generation or my grandparents' generation would have been afforded.
"And that was the main catalyst for me getting involved in politics, to try to influence or help create some of those opportunities, but also fight against the factors that make the far north not the most attractive place to come back to if you're a young person."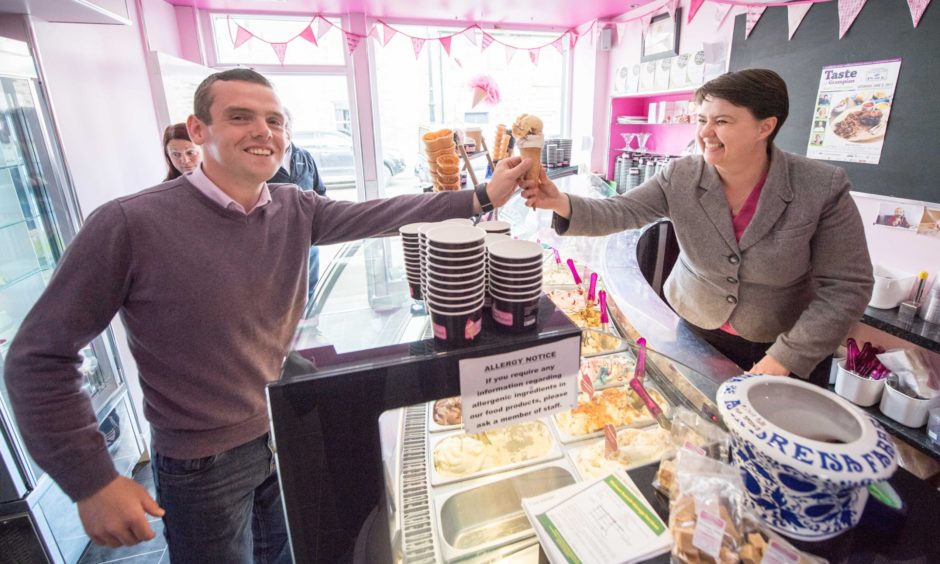 One fan of Mr Mackie is the recently appointed Scottish Conservative leader, Douglas Ross.
He said: "I've worked closely with Struan Mackie for a number of years and I admire the way he gets things done in his local area. His constituents are lucky to have someone so passionate about delivering for them.
"Struan is a very capable and diligent councillor with a bright future in Scottish politics.
"I've been privileged to work alongside him and I look forward to continuing to do so in the future."
---