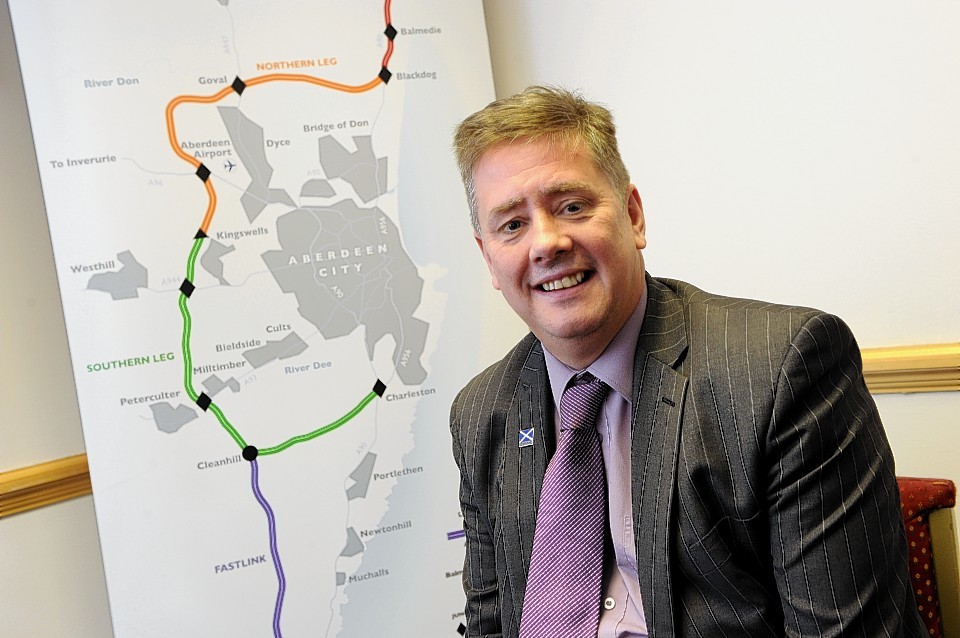 Transport Minister Keith Brown has dismissed calls for the design of the Stonehaven Fastlink junction on the Aberdeen bypass to be reconsidered.
He told MSPs yesterday that the move would delay the entire £745million project beyond its 2018 completion date – and lead to a substantial extra cost.
Mr Brown said the Scottish Government would not want to risk in "any circumstances the potentially huge costs and disruption" and a potential new public local inquiry.
Campaigners opposed to the plans have signed an online petition started by David Fleming, secretary of the Stonehaven Town Partnership.
Farmer David Strang Steel has offered a parcel of land for free – if Transport Scotland reconsiders the positioning of the junction.
He said he would not charge for the site if the design of the junction, north of the town, was reviewed.
It will be built on about 70 acres of his land beside the B979, next to the Ury Estate.
Transport Scotland enforced a compulsory purchase order for the site and the case is being determined by the Court of Session.
Mr Strang Steel says he wants the land back – in exchange for a plot of similar size just a few hundred yards north.
The transport minister made the remarks about the Aberdeen Western Peripheral Route (AWPR) at Holyrood after being questioned by Angus North and Mearns SNP MSP Nigel Don.
Mr Brown said: "The design of the Stonehaven junction, along with the suggested alternative, was debated at length during the public local inquiry in 2008.
"To reconsider the alternative design when the project is approaching financial close would cause significant delay to the spring 2018 completion date and incur a substantial, but as yet unspecified, extra cost."
Mr Don said changing the Stonehaven junction as suggested would involve a "relatively small variation of contract" and he was not saying the project should be delayed.
Mr Brown said he understood there were competing views on the best option but they were examined exhaustively by ministers.
"The Scottish Government is determined to achieve the speediest possible completion of the AWPR as the project moves to financial close," he added.
"We would not want to risk in any circumstances the potentially huge costs and disruption, the necessity of a further public consultation process and possibly even a further public local inquiry."