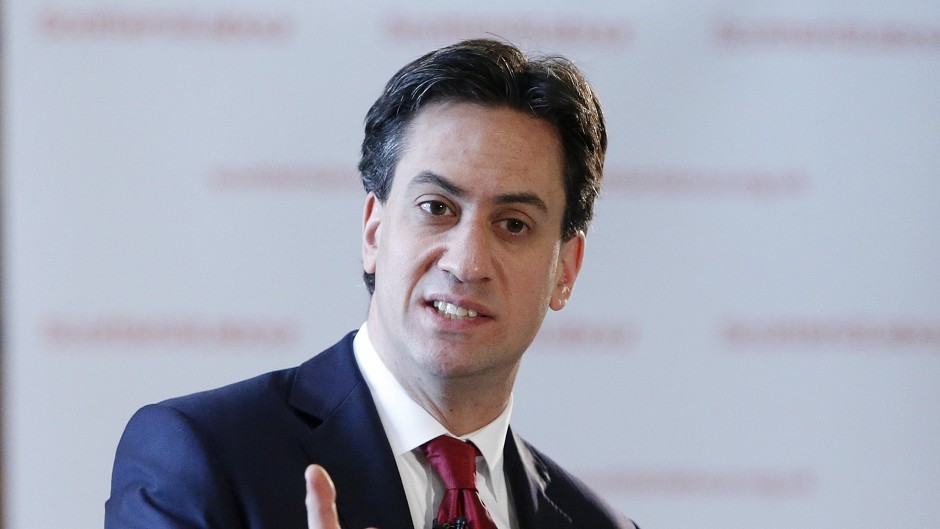 Ed Miliband was prevented from speaking at the final rally ahead of the Independence referendum by party colleagues, it has emerged.
The UK Labour leader insisted on speaking at the final public event before September's vote but was blocked amid fears he would cost the pro-union campaign votes.
Instead, the party was represented by former Prime Minister Gordon Brown, along with Alistair Darling, who served as Labour chancellor, and Johann Lamont, who resigned as Scottish Labour leader in October.
Insiders from the union campaign have claimed Mr Miliband was advised not to speak at the event, in Glasgow, because of his negative image among Scottish Labour voters.
Mr Brown's rousing speech was given much of the credit for convincing undecided Labour voters to reject independence.
In the months since the referendum, Mr Miliband and the Labour Party's support has plummeted with a recent poll forecasting heavy losses for the party in one of its traditional strongholds in May's general election.
The Labour Party has dismissed the claims over Mr Miliband's appearance.
A spokesman said: "Everybody wanted Scottish campaigners like Gordon Brown and Alistair Darling at the forefront on the last day of the campaign."