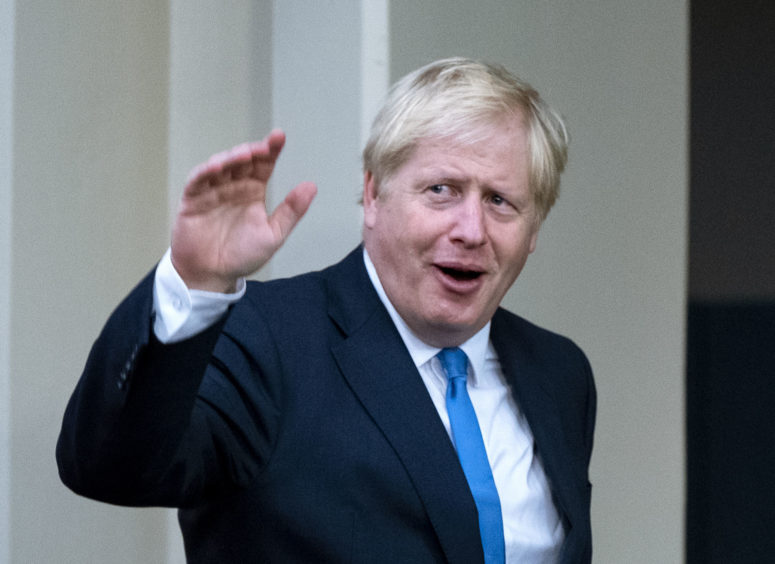 Boris Johnson sought to deflect attention from the UK Government's "woeful" response to major flooding across Yorkshire with a raft of announcements on technology and energy investment last night.
The prime minister, who was heckled by flood victims on a visit to South Yorkshire yesterday morning, used his first speech of the election campaign to say that the UK would undergo a "clean energy revolution" after Brexit.
Central to his pitch was a pledge to invest £800 million in the infrastructure needed to establish Carbon Capture and Storage (CCS) clusters.
Last year, St Fergus near Peterhead was highlighted by a Westminster taskforce as a key site to deploy CCS at scale – with the potential for hundreds of jobs.
It is estimated the north-east could store 75% of the UK's CO2 emissions if the investments were to go ahead.
Mr Johnson also promised huge investment in the UK's transport and broadband connections, to tackle the "small improvements in life that people are craving".
The prime minister told an audience at an electric taxi manufacturer near Coventry that the "tidal wave of new investment" would come once "we get Brexit done".
He went on to warn that if the Tories did not secure a majority at the December 12 poll, there would be a "technicolour coalition" between Labour and the SNP that would only prolong the uncertainty for business and families over Brexit and the future of Scotland in the UK.
He said: "The Sturgeon-Corbyn alliance would consign this country to months if not years of dither, delay, discord and division."
Quizzed over his assertion that Labour would grant the SNP permission to hold a second independence referendum, he added: "Corbyn himself has said that he would have a referendum and Nicola Sturgeon who is his path to power, his yokemate of destiny, says she wants it it next year.
"It is hard to see how Corbyn could very easily turn her down if that were to be the condition that she would put on a coalition."
The comments came at the end of a difficult day for the prime minister in which he faced strong criticism for his response to major flooding across northern England.
Residents in Stainforth barracked the Mr Johnson with shouts of "where've you been?" and "you took your time" as Mr Corbyn branded his response "woeful".
Elsewhere on the campaign trail yesterday, Nigel Farage confirmed he would field candidates in every Labour-held seat – in a move that could hamper Tory efforts to win a majority.