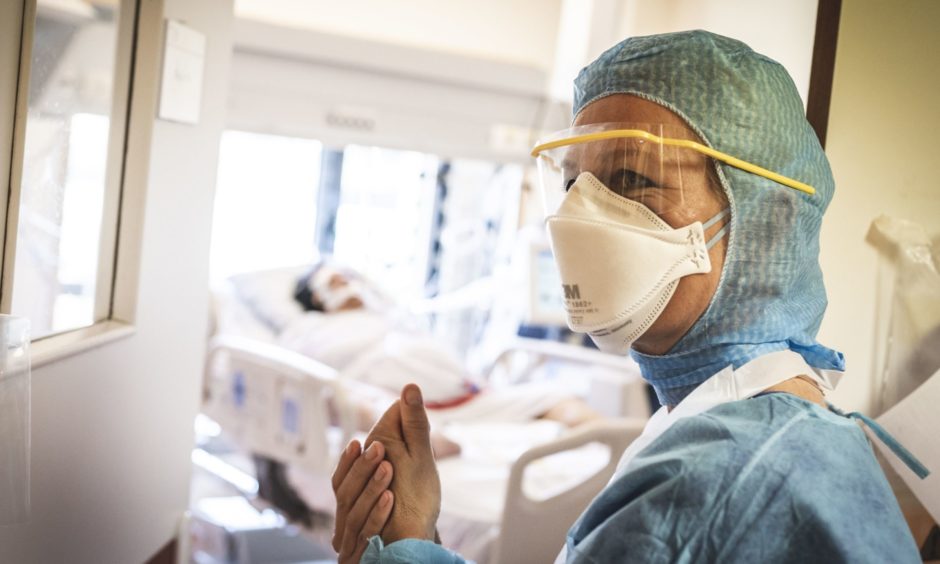 Britain is on course to record one of the worst coronavirus death tolls in Europe, after new data revealed more than 26,000 people had died since the beginning of the outbreak.
Two days after Boris Johnson spoke of "success" in the battle against Covid-19, updated figures, which account for care home, hospital and wider community deaths, showed the week ending April 17 was the UK's deadliest since records began in 1993.
The total reached by the new method of reporting is around 17% higher than previous data showed and includes an additional 3,811 deaths recorded since the start of the outbreak.
Of these, around 70% were outside hospital settings and around 30% were in hospital.
Keir Starmer said the "truly awful" figures meant the UK could end up with one of the worst mortality rates in Europe.
The Labour leader, speaking at prime minister's questions, said: "Six weeks ago on March 17 the government's chief scientific adviser indicated the government hoped to keep the overall number of deaths from coronavirus to below 20,000.
"He said that would be 'good', by which, in fairness to him, he meant successful in the circumstances. But we're clearly way above that number and we're only part-way through this crisis and we're possibly on track to have one of the worst death rates in Europe.
"On Monday, the prime minister said in his short speech that many were looking at our apparent success in the UK. But does the First Secretary agree with me that far from success, these latest figures are truly dreadful?"
Foreign Secretary Dominic Raab, who was again standing in for Boris Johnson, was keen to emphasise that the new figures do not represent "a sudden surge" in mortalities, as it includes retrospective deaths spread between March 2 and April 28.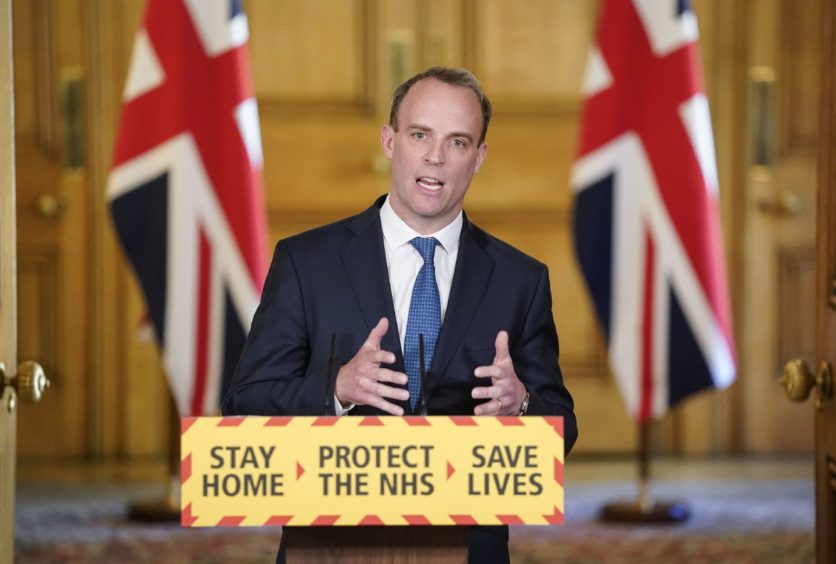 He added: "This is an unprecedented pandemic, a global pandemic, and I think, in fairness, we shouldn't criticise either the CMO (chief medical officer) or the deputy CMO for trying to give some forecast in response to the questions that many in this chamber and many in the media are calling for."
The comments came as a major British study of almost 17,000 patients concluded Covid-19 was just as deadly as Ebola for people admitted to hospital.
The research found almost half of people admitted to hospitals in England, Scotland and Wales with coronavirus have no underlying health conditions, while obese people are almost 40% more likely to die than those who are not.
The work examines data from 16,749 Covid-19 patients in 166 hospitals between February 6 and April 18.
It found patients were typically aged 72, though those admitted to intensive care were typically 61.
Most people had symptoms for around four days before admission and stayed in hospital for an average of seven days.
Almost half had no underlying conditions, while 29% had heart disease, 19% had diabetes, 19% had non-asthmatic chronic pulmonary disease and 14% had asthma.
The study found that women were 20% less likely to die from Covid-19 than men, while being obese, having underlying health conditions and being older were linked to a higher chance of death.
Professor Calum Semple, from the University of Liverpool and a consultant respiratory paediatrician at Alder Hey Children's Hospital, and chief investigator on the study, said the data showed that coronavirus was just as fatal as Ebola for patients admitted to hospital.
He said: "I'm going to choose my words very carefully here. Covid is a very serious disease.
"Some people persist in believing that Covid-19 is no worse than a bad dose of flu.
"They are gravely mistaken. Despite the best supportive care that we can provide, the crude case fatality rate for people who are admitted to hospital – that is, the proportion of people ill enough to need hospital treatment who then die – with severe Covid-19 is 35 to 40%, which is similar to that for people admitted to hospital with Ebola.
"People need to hear this, and get it into their heads, because the reason the government is keen to keep people to stay at home until the outbreak is quietening down is that this is an incredibly dangerous disease, it's a really nasty disease."