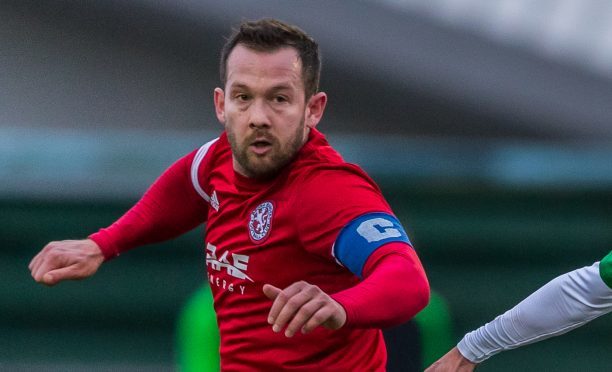 Inverurie Locos will be forced to make the 300-mile round trip to Dudgeon Park on Saturday after their Breedon's Highland League Cup preliminary round tie against Brora Rangers was abandoned after just four minutes.
High winds had threatened the postponement of the tie prior to kick off but match official David Watt, after consulting with both clubs, decided to start the game.
However, after just four minutes and a wayward free kick which was blown off-course into the enclosure, the referee brought the players off the field, calling for a 10-minute break to see if the weather conditions would improve.
He reappeared with Locos' Andy Reid for a kickabout to test the elements but, when one of the keeper's 'clearances' got caught in the wind and sailed back over his head, the match official signalled an end to proceedings.
Locos manager Neil Cooper was not surprised at the decision to abandon the match.
He said: "The referee spoke to us before the game, he was concerned about the overhead conditions. He told us he would start the game and see how it went. But it got worse after the 10-minute stoppage."
He added: "Sometimes the conditions make it impossible to play, and that's what happened today.
"The referee made the right decision. We are disappointed but it was the right thing to do."
After their Scottish Cup heroics against East Fife last week, Brora boss Ross Tokely was keen to get the match on, but agreed with the decision to call it off.
He said: "It was the sensible decision – we wouldn't have got much quality if it had gone ahead. According to the forecast it was going to get worse."
He added: "We were looking to continue the good run we were on.
"Today was a chance to progress in a cup we are looking to win.
"If the conditions had been better it would have been a good game.
"Locos are a good side – we were looking forward to it."