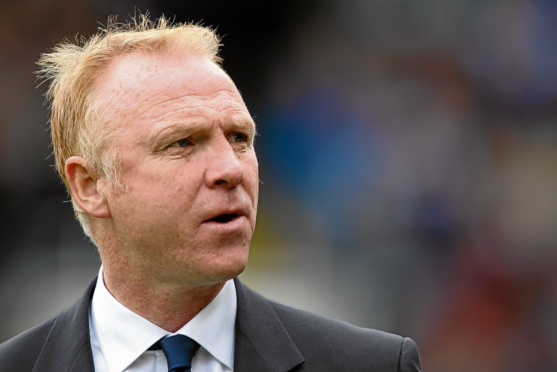 The more things change, the more they stay the same.
Alex McLeish could be forgiven for thinking just that as he returns to the dugout as Scotland manager for the second time.
If social media is a gauge, it is fair to say when news broke of his announcement, which will be made official this morning at Hampden, it was distinctly underwhelming.
Why is his appointment not being welcomed with open arms?
Statistically he is one of the best managers Scotland have ever had with a winning percentage of 70%. That he was only in charge for 10 matches, however, is perhaps the biggest reason why the Tartan Army are feeling sceptical about it all.
That and the fact he is effectively third choice after Michael O'Neill and, to a lesser extent, Walter Smith, walked away from the chance to succeed Gordon Strachan.
For some, McLeish walked out on his country and his departure was a bitter pill to swallow. For others it was totally unforgiveable.
But everyone deserves a second chance don't they?
Furthermore, I'd be confident the chances of him walking away again are slim to none.
McLeish's career since leaving the national team in 2007 has been an adventure, that's for sure. He was unable to keep Birmingham City up but he led them to promotion back to the Premier League before guiding the Blues to a ninth place finish, their highest league placing for more than 50 years, and also led the club to League Cup glory in 2011 before quitting following relegation four months later for Birmingham's bitter rivals Aston Villa.
He lasted a season at Villa Park before being sacked and endured an even shorter spell of just three months at Nottingham Forest.
He moved to Belgium to try to rebuild his reputation and spent 18 months with Genk before moving even further afield to Egyptian Premier League club Zamalek, lasting little more than three months.
McLeish has been out of work since May 2, and since leaving Birmingham he has either been desperately unfortunate our struggled badly. Without knowing too much about the politics at the clubs he has worked at since leaving St Andrews one thing is abundantly clear – it has been far from a bed of roses.
To those doubting his commitment to Scotland, they should remember this. The former Aberdeen captain and Gothenburg Great played 77 games for his country and you don't reach that number without having a desire to represent your national team.
When he left Scotland in 2007 McLeish was 48 and wanted to test himself in the biggest league in the world. He has been there, done it and tried a few other things since he has been away.
The man who is returning to the dugout at Hampden is 59, vastly experienced and, it has to be said, lucky to get a second chance.
You can bet he knows it too.
He knows there will be doubters but the best way to win them over is to win games. He has two years, one campaign, to prove himself all over again.
If he can take Scotland back to the big summer festival of football in 2020 then surely all will be forgiven.
Good luck Big Eck, you're going to need it.