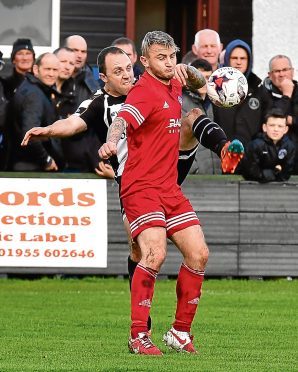 Wick Academy manager Tom McKenna has expressed concern over the gulf he reckons has been exposed between his side and rivals Brora Rangers this season.
The Scorries were defeated 4-0 in Wednesday's North of Scotland Cup quarter-final at Dudgeon Park, less than a month after going down 2-0 to Steven Mackay's men on the opening day of the league campaign.
McKenna was alarmed by his side's midweek display and feels the Caithness outfit have been shown up as being far short of Brora at present.
McKenna said: "From what I've witnessed over the two games, there is a massive gulf between us and Brora.
"That's me being totally honest. I'll maybe get in trouble, people might call me, but it's my honest opinion.
"I don't know what it is, whether it's a mentality thing that we come down here and they're beaten before they even start the game.
"That's something we've got to address if we do play there again this season.
"I've no excuses, I can't defend the lads. It was an absolutely shocking night from us, it was very disappointing."
McKenna is calling for a reaction in tomorrow's trip to Forres Mechanics, but is demanding consistency from his side, adding: "I will get a reaction – I know that for a fact. That's the habit we have crept into.
"Against Deveronvale we didn't turn up again, but I knew the week after we would get a reaction and we did at Formartine.
"I know I will get a reaction against Forres. There seems to be a wee trend there, a poor game and then we will get a reaction. That trend has got to stop.
"It's up to the players. I'm not from Caithness, it's a small community and we've got to deal with the best players we've got from a small catchment area.
"I think we've got the best players in the county. On their day they can match anyone.
"I've said it for a long time, there has got to be consistency at this football club if we want to achieve anything. At the moment it's not there."