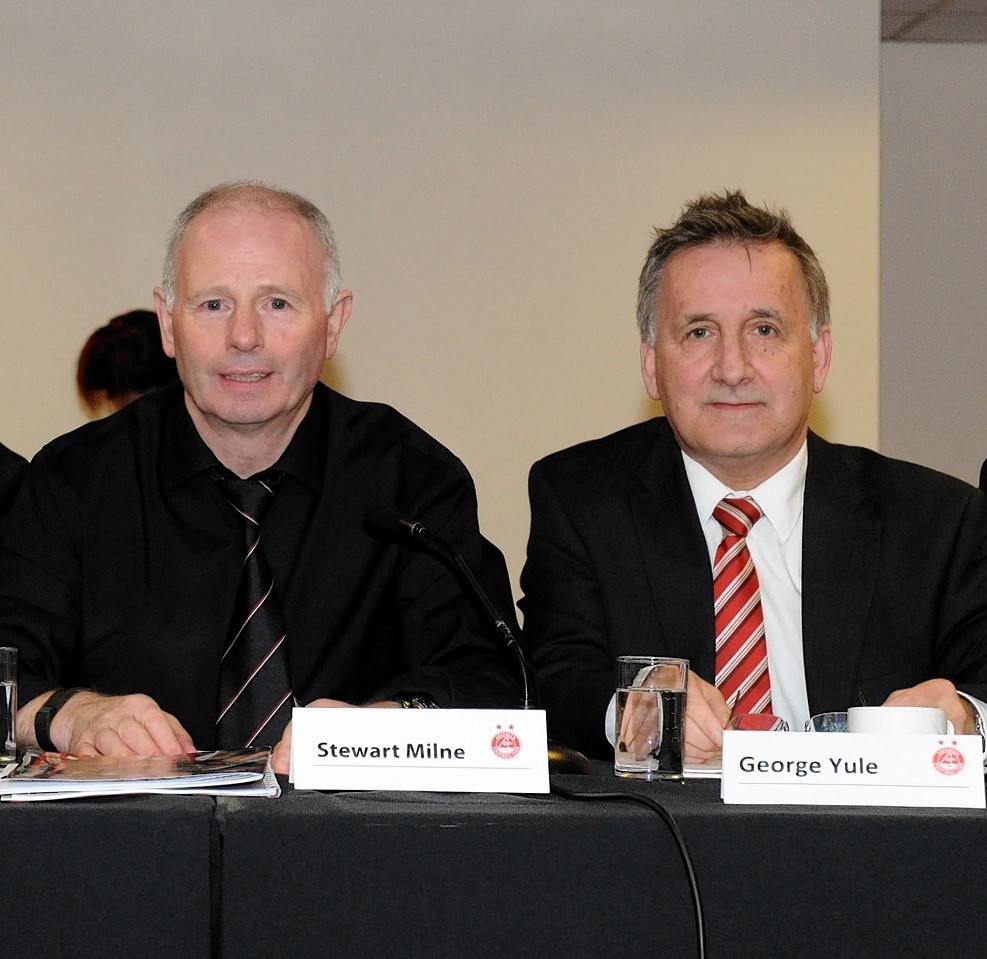 Aberdeen chairman Stewart Milne believes the club has reached a major milestone after this evening agreeing to a plan that will wipe off its £14.49million debt to put the club back in the black for the first time in 21 years.
Local businessman Willie Donald and his wife Elaine, owners of civil engineering firm Wm Donald, became shareholders in the club, while Aberdeen Asset Management and Stewart Milne Group also converted debt to equity as part of the financing deal that was unanimously approved by shareholders at tonight's annual general meeting.
Donald and wife Elaine each received around 10% of club shares for their cash injection, which remains an undisclosed sum.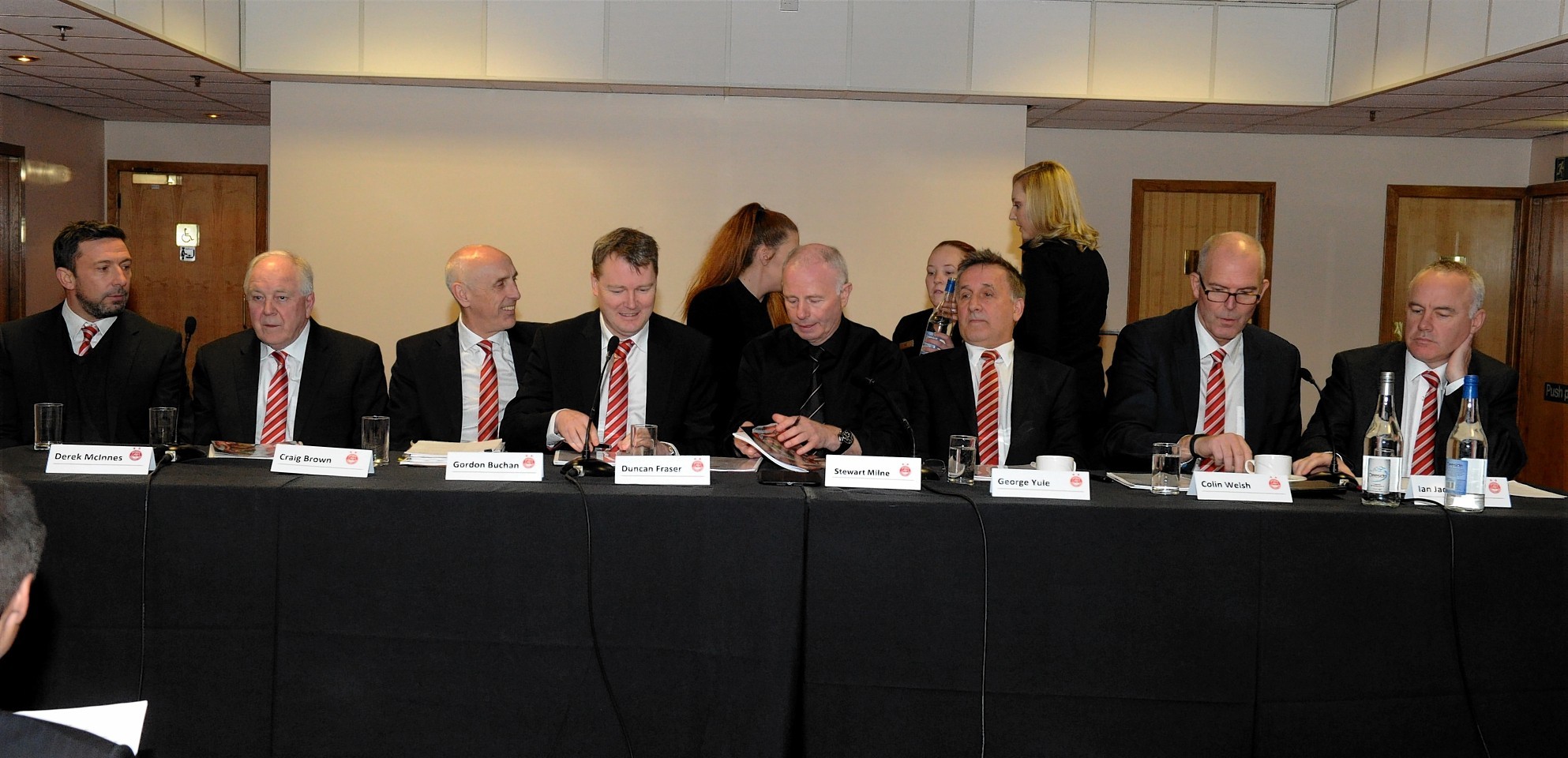 And after dealing with the club's debt, Milne says the number one priority for the club is now delivering a training facility for manager Derek McInnes and his squad before the start of next season.
He said: "This is a massive step for the club. Everyone has seen the debts slowly increase over the years.
"To be able to deal with it all in one fell swoop and transform the balance sheet from something in the region of £1.5million in value to something nearer £16million in value is incredible.
"It puts the club in a fantastic position.
"In terms of a new training facility, in an ideal world we would like to have the first phase in operation for the start of next season so that Derek has something to start his pre-season on but to achieve that a lot has to happen in quarter one and quarter two next year.
"A lot of the groundwork has been done over the past six to nine months. To deliver the whole thing is going to take a substantial investment and we will need to go out and raise more money to do that.
"But we are doing that from a very strong platform that we didn't have in the past."