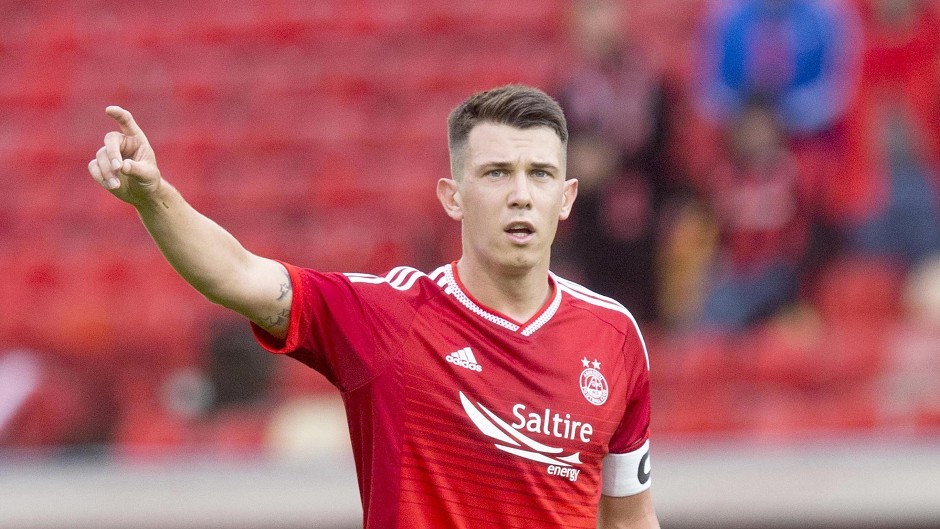 Aberdeen manager Derek McInnes has challenged midfielder and captain Ryan Jack to earn a move to the English Premier League by signing a new contract.
The 24-year-old will be out of contract at the end of the season and time is ticking on.
The Aberdonian, who played more than 180 league games for his hometown team, has toiled with injury recently but McInnes is convinced the former Scotland under-21 international can reach the pinnacle of the Premier League.
Jack could double his money with a move to a League One club south of the border but the manager wants his captain to think bigger and said: "Over the course of the next few weeks I will be keen to get answers from one or two players who are out of contract at the end of the season and Ryan's one of them.
"There will come a time when they are signing or they are not and our business will be dependent on who decides to stay.
"We think we are a club that can attract good players and the right place for a lot of players, Ryan included at this stage in his career. But I can't make someone sign and he and others will have to decide.
"We can give our players a profile and a chance to showcase themselves. We have created an environment where it is difficult for players to leave and, although I accept players will move on, and we want to help them do that, get to a big stage.
"Injuries over the past year or two have perhaps curtailed Ryan's career but if he can get a run at it and stay injury-free then he is capable of playing at a higher level."
Meanwhile, McInnes has told midfielder Niall McGinn to put his feet up and relax during the winter break.
The Northern Ireland international midfielder's summer was short as he played for his country at Euro 2016.
The 29-year-old, a free agent at the end of the season and another midfielder who is drawing plenty of admiring glances, flew to San Francisco last week for an extended break.
McInnes had long planned to give McGinn the chance to rest and recover from the treadmill of training and games and said: "Niall had to be persuaded to take a break. I felt it was best for him to take time away.
"He has always given so much to us and Northern Ireland that it was only right he took time out. He will be back in training on Monday after having two weeks of not putting his boots on and just concentrating on his holiday.
"Mentally and physically it was important for him."