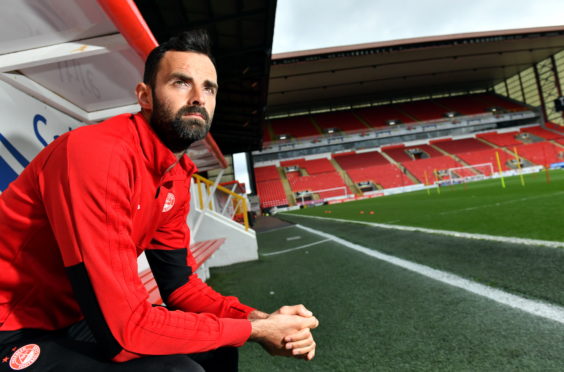 Committing the next five years of his career to Aberdeen shows Joe Lewis is here for keeps.
But he would not make such a pledge if he did not believe the future of the club was in safe hands.
With an extensive summer rebuild on the agenda, Lewis has complete faith in manager Derek McInnes and the board to invest in the squad and ensure standards do not drop. Graeme Shinnie and Gary Mackay-Steven are bound for the exit door, while five loan players will return to their parent clubs.
Signing until 2024 will mean Lewis will see the changes first-hand but it is something that galvanises him, rather than filling him with fear.
He said: "I do think they will as I've spoken to people on the board and they've said to me that they will back the manager as best as they can. We are not the sort of club that will spend way above our means as that's not the way to run the business as you end up with serious problems.
"But the manager does need to rebuild for sure and when you think about resigning you want your ambitions to be matched by the football club. At the moment the manager has got a bit of recruitment to do as we are losing some quality players in the summer.
"That is always going to be the case here unfortunately but if the players are doing well then the club are doing well which is bound to attract other clubs.
"I back the manager and his staff to bring more key players in as they have done in the past and help us push on as there's a real challenge from Kilmarnock and the Edinburgh clubs as well as the Old Firm."
The 31-year-old former England youth goalkeeper has seen his fair share of internal turmoil over his career. He was at Cardiff when they were relegated from the Premier League under the ownership of Vincent Tan, while also playing for Blackpool during the 2014-15 season when they dropped out of the Championship with just four wins and with controversial owners in the Oyston family. Aberdeen has been a blessed change of scenery.
Lewis said: "It's the best run club I've come across. I've been at a few different clubs and you get the feeling at certain clubs you're battling against the owners, or it's 'them and us'. They're trying to make money. The feeling I've always had here is everything is geared towards helping get the best players out on the pitch and everyone buys into that.
"There's no real frustration from the playing side that we're being hampered. We get the best opportunities and we're really looked after, be it staying away or mid-season trips. I don't think the club will go out and spend £5 million on a player – that can't happen at Aberdeen. It can at clubs in England, where the money is incredible. You can't go away from that otherwise you're in trouble.
"For a while I always thought it was the norm, when I was in England. You just have to get on with your job. Most players are like that. But it helps when you feel you've got the full backing of everyone. Everyone working here is a fan as well, they're really supportive of the team. I can't speak highly enough of the club, comparing to where I've been it's streets ahead. That's part of the reason I wanted to commit my future here."
The challenge for Lewis over the next five years is to end Aberdeen's reputation as nearly-men, having made three cup finals without a medal since joining in 2016.
He added: "You don't want to be remembered for coming second and being known for nearly doing it and nearly winning something. It's no consolation hearing that 'they did well and were unlucky' or that if the referee has made a different decision we would have won something.
"We want to be a team that is remembered for actually winning cups and I want to be remembered as someone who played an important part in making it happen."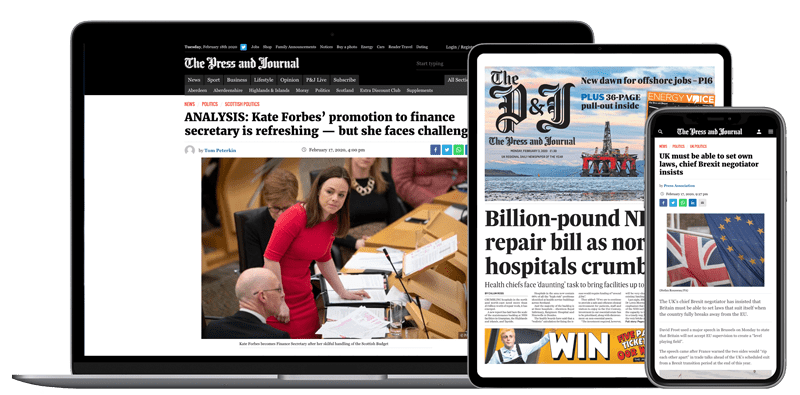 Help support quality local journalism … become a digital subscriber to The Press and Journal
For as little as £5.99 a month you can access all of our content, including Premium articles.
Subscribe