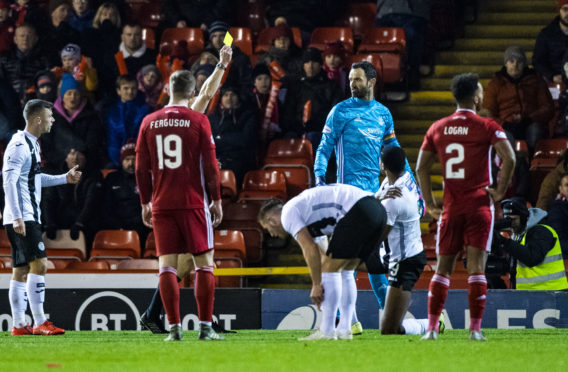 Even the greatest captains are not perfect. But when they make errors, they assume responsibility for making things right.
Skipper Joe Lewis looked mortified as he realised he had given St Mirren a last-ditch opportunity to add their name to the lengthy list of teams to have wiped out deficits against profligate Aberdeen.
The Dons seem to specialise in conceding odd-looking goals from winning positions, and this sheepish clothes-line behind a weirdly fragmented back line felt as if it really fitted the bill.
But Lewis swallowed his disappointment as he returned to his line, and knew what he had to do.
There is no more extraordinary thing about Lewis's expertise at saving penalties than that it no longer feels that way.
He appears to have almost levelled a playing field that ought to run steeply against him. But it is notable that, since assuming the captaincy this summer, this is the second time he has faced a spot kick awarded for a foul he committed.
He has saved both in outstanding fashion and both times the Dons won.
Goalkeepers who captain sides have little real opportunity to lead by example, but in these moments Lewis can truly show his men the way to recover from missteps.
Derek McInnes confessed at the time that he would not have been theoretically disposed to handing the armband to a keeper were it not for Lewis's exemplary moral and professional qualities, and he has been rewarded with a captain who leads and a team that responds.
The argument has perhaps not yet been conclusively won that the side is best led from within its own penalty box, and Aberdeen's compulsion to invite calamity in games they should have been coasting is still a worry.
But Lewis is doing everything he can to inspire his men to victory in trenches he cannot enter.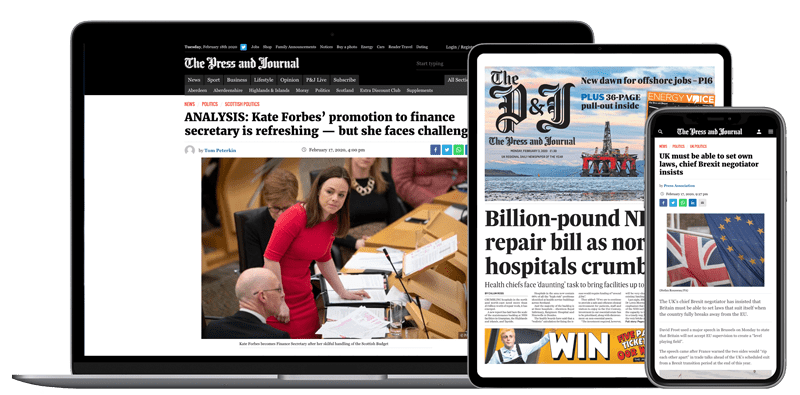 Help support quality local journalism … become a digital subscriber to The Press and Journal
For as little as £5.99 a month you can access all of our content, including Premium articles.
Subscribe