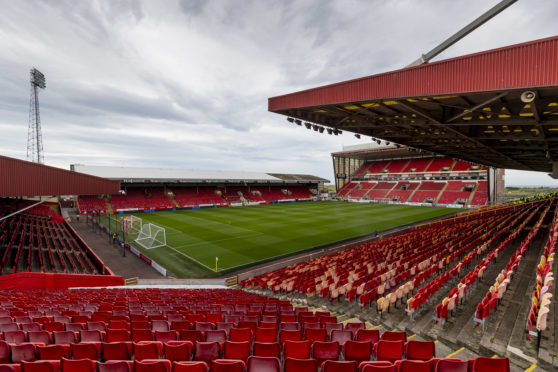 Aberdeen hope 7.500 fans will be back at Pittodrie to watch the players in action again this year.
Dons chairman Dave Cormack has told supporters on social media he believes as many as 7,500 supporters could be allowed in to watch the team.
National clinical director, professor Jason Leitch, told clubs on Wednesday an August 1 return for fans would not be possible and at yesterday's Scottish Government briefing would commit only as far as 'possibly October' when asked when fans would be allowed to watch games again.
But Cormack is optimistic the 6,700 season ticket holders could miss only four home games due to the coronavirus.
He tweeted: "A few games behind closed doors – four home games takes us through September. That's our best estimate right now."
Dons commercial director Rob Wicks insists Government advice will dictate how soon fans will be permitted back to Pittodrie but he agrees with his chairman's assessment.
He said: "As we emerge from lockdown and restrictions are easing, the situation with regards to football is changing on an almost daily basis.
"With positive progress on the fight against COVID-19, there may now only be a few home games behind closed doors, and we could get back to playing in front of partial crowds earlier than anticipated.
"The club will, of course, be guided by Government advice and the guidelines from the footballing authorities.
"With the opening league game only four weeks away, we are now making preparations for matches at Pittodrie both behind closed doors and with a reduced capacity, initially allowing access for 7,500 season ticket holders, assuming one metre social distancing."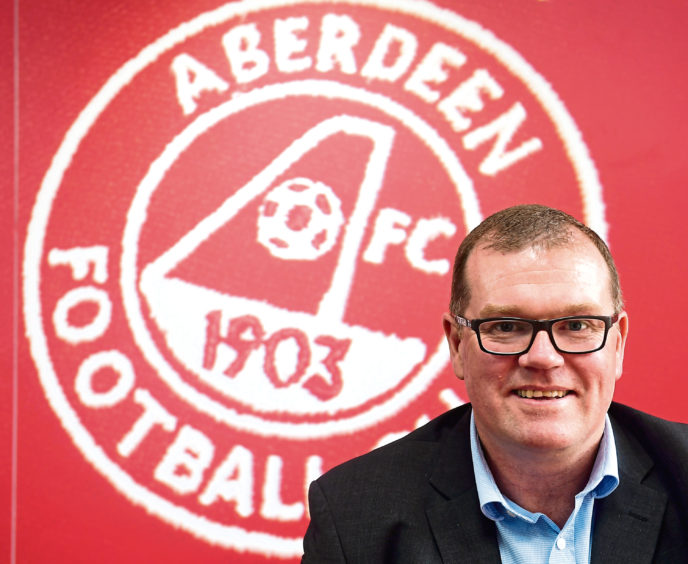 With 6,700 season tickets sold the Dons have taken the decision to give the first 7,500 season ticket holders priority on attending socially distanced home games.
Wicks said: "We've never had a situation like this before and it's clear this is going to be a logistical challenge for our ticket office. For example, having family members sitting together will help maximise access.
"The first 7,500 season ticket sales for next season will be given priority for limited access games.
"With 6,700 season tickets already sold, there are only 800 remaining to make sure you can attend games with partial crowds.
"Should capacity end up being below 7,500 then priority points will be used as the fairest way to determine who gets access.
"For every season ticket sold after we've reached 7,500, the holder will be given priority as access is increased. This means that if, for example, you have season ticket sales number 7,501 you will have priority over someone who has the number 7,502 and so on.
"Essentially, above the first 7,500 season tickets sold, there will be a first come, first served system which we believe is the only fair and transparent way of dealing with what is an unprecedented set of circumstances."