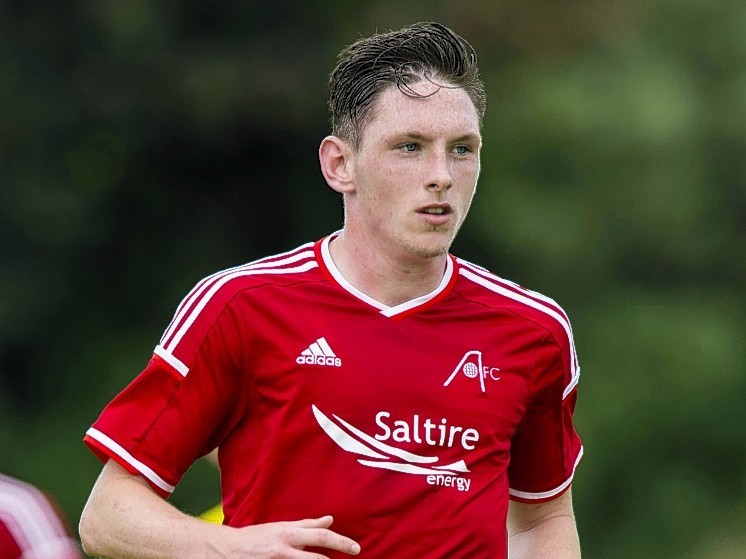 Aberdeen forward Declan McManus had a lucky escape after being involved in a serious car accident following his side's 3-1 victory at Peterhead at Balmoor on Saturday.
McManus and teammate Joe McKee both walked away unscathed after McKee's Mercedes C class aquaplaned on the A9 before crashing into the central reservation at Greenloaning between Perth and Stirling, leaving it a write-off.
McManus, who is on loan at the Cappielow side, had netted twice as Morton came from behind to defeat Peterhead.
Morton manager Jim Duffy said: "We actually passed by the accident on the coach but didn't realise who it was because it was dark, and it was on the dual carriageway.
"We only found out later when one of the players was notified.
"Joe's car was a write-off and that just shows you how much of an impact there was.
"Fortunately, neither of them was seriously injured.
"Declan had to go to hospital for a check-up for whiplash and X-rays but thankfully there was nothing of significance.
"Joe was feeling pretty unwell and there was obviously a bit of shock.
"I spoke to them on Saturday night and they were both pretty shaken up. The well-being of the boys was my main concern rather than the result earlier in the day.
"They were very fortunate they weren't seriously injured and that will be on their minds: they are only young boys, 22 and 20, so they will have got a real scare.
"Although it was a fantastic result, this just showed that football is football. The health of anybody is paramount, and the most important thing for me last night was that those two boys were okay. Thankfully, they are.
"Psychologically, I know myself from being in car crashes, the next time you get in the car you're a bit apprehensive about overtaking somebody or if the weather's bad there's a tension in you.
"But in general they are both okay."