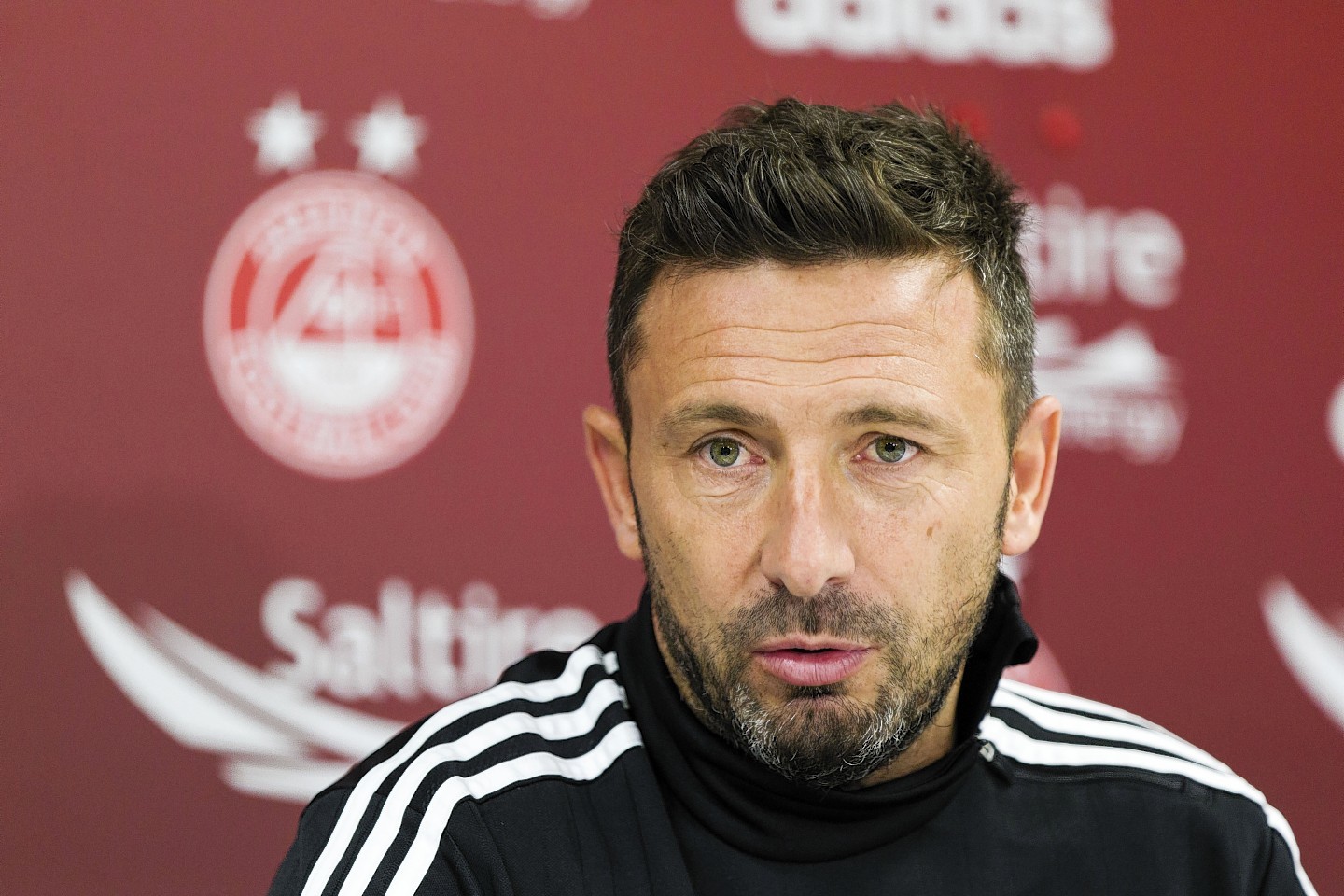 Aberdeen manager Derek McInnes has played down suggestions that tomorrow's Premiership top-of-the-table tussle against Celtic could be a title decider.
Former Celtic and Scotland international Murdo MacLeod claimed this week that Aberdeen's hopes of a first championship since 1985 would be over if they lose at Parkhead tomorrow.
A win for the Hoops would extend Celtic's lead at the summit to seven points but McInnes says the destiny of the title won't be decided tomorrow.
He said: "What Murdo is saying is probably what a lot of people in Scotland are thinking but it would be wrong to say that because we are only in October.
"We want to get closer to Celtic and I feel we can get closer to them.
"At the same time, after we beat them here a few weeks ago people were maybe thinking if we could beat them at Parkhead we would have a good chance of winning the league.
"But that would be the wrong thing to say in October as well.
"We have to stick to the here and now, try to win the game and see where that takes us. Over the course of the season we can improve on our last campaign."
The Dons have not won at Parkhead on league duty since 2004 – having suffered 20 successive defeats since John Stewart's late goal in a 3-2 win.
McInnes said: "It's our toughest game of the season, as it is for every Premiership team but it's not something we shy away from.
"We are capable of winning the game and our performance against them at Pittodrie recently was a similar type of performance that we've had on some of our visits to Celtic Park – but we managed to get the win that day.
"The record over the years shows how difficult it is but it's not beyond us. We've got to win sometime down there and we are hopeful it will be this weekend."
McInnes, meanwhile, says he is "relaxed" about the possibility of defender Shay Logan leaving the Dons when his contract expires at the end of the season.
He said: "He had a year on his contract in the summer and is fully committed to us. He is very keen to play a big part in his children's lives and they stay in Manchester.
"There's as good a chance he'll be here next season as there is he won't be.
"I am relaxed about it but I will be looking at other options because we can't wait until Shay decides.
"We have to have things ready regardless. In an ideal world we will be able to find a solution so he can stay an Aberdeen player beyond the end of the season."