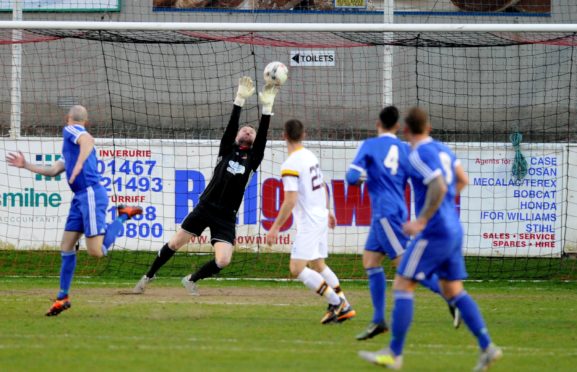 John McCafferty admits he leaves Cove Rangers with a heavy heart after bringing his five-year stint at the club to an end.
McCafferty was goalkeeping coach under Paul Hartley and John Sheran, as well as serving as understudy to Stuart McKenzie, but increased work and study commitments have forced him to make a difficult choice.
The former Peterhead and Montrose stopper works for Leisure and Culture in Dundee and with services beginning to reopen in the wake of the Covid-19 pandemic, his workload had increased. He has also started a full-time business management degree at Robert Gordon's University.
Factoring in commutes up to Aberdeen for training and matches left little time spare and his football commitments ultimately had to be sacrificed.
McCafferty said: "I signed on as coach at the end of my contract in June. But since then the situation has changed at work and I've started a full-time degree course. When I've taken on the extra work, it's just changed things altogether.
"Spending two hours travelling through for an hour-and-a-half's training twice a week, then wherever I am on the weekend, it was taking up 12 to 15 hours of my week. For a full-time course, I need those hours for studying. I had to make the decision as my family life was the one that was going to suffer a little bit. Football was the thing that had to give unfortunately.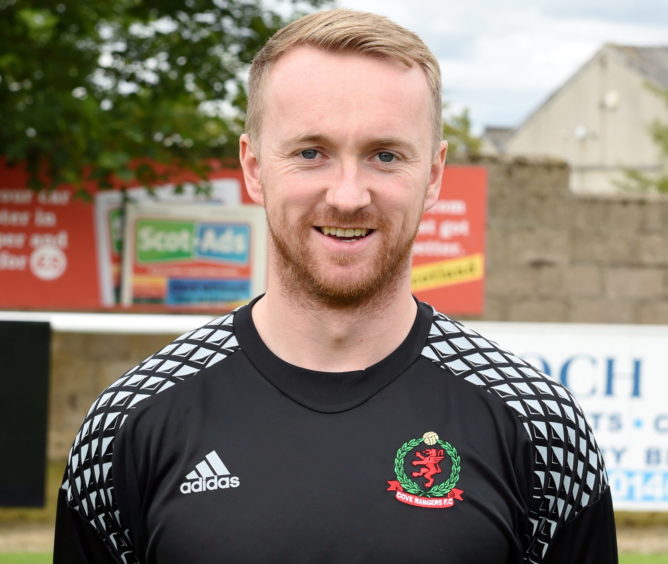 "Ever since I arrived, I've loved the club. It's been a big commitment for me, but my wife and son know how much I enjoy it. They were really happy that I continued to do it and they loved coming up to Aberdeen to watch my games.
"The club's been so successful since I've been there – it's just been brilliant. The boys, everyone around the club, John Sheran; I can't say enough about John. He's been absolutely different class for me and for the club. I've had the best time of my career and it was a great way to finish my career."
The 35-year-old pinpoints the play-off win over Berwick Rangers as the crowning memory of his time with the club, as well as some of the longer Highland League away days.
He said: "A lot of the longer journeys, coming back from Wick and places like that, the laughs that we had on the bus. They'll always stick with me. The changing room is the best one I've been in. I travelled through quite a lot with Paul McManus, Eric Watson and then Jimmy Scott and those journeys through from Dundee were great. It was the best car school I could asked for."
He does hope to get back involved with football at some point in the future. McCafferty also paid tribute to Cove number one Stuart McKenzie, who he had worked with since their paths first crossed at Montrose in 2013.
He added: "Me and Stuart are really close. We've been good friends now for seven years or so. It's been a great relationship and it's worked really well. He's always done really well for Cove and he was the same at Montrose. He's been a big part of why Cove's been so successful."
Cove yesterday appointed former Hearts and Hibernian goalkeeping coach Alan Combe as McCafferty's successor, after he left Easter Road this summer. He worked with manager Paul Hartley at Alloa Athletic.