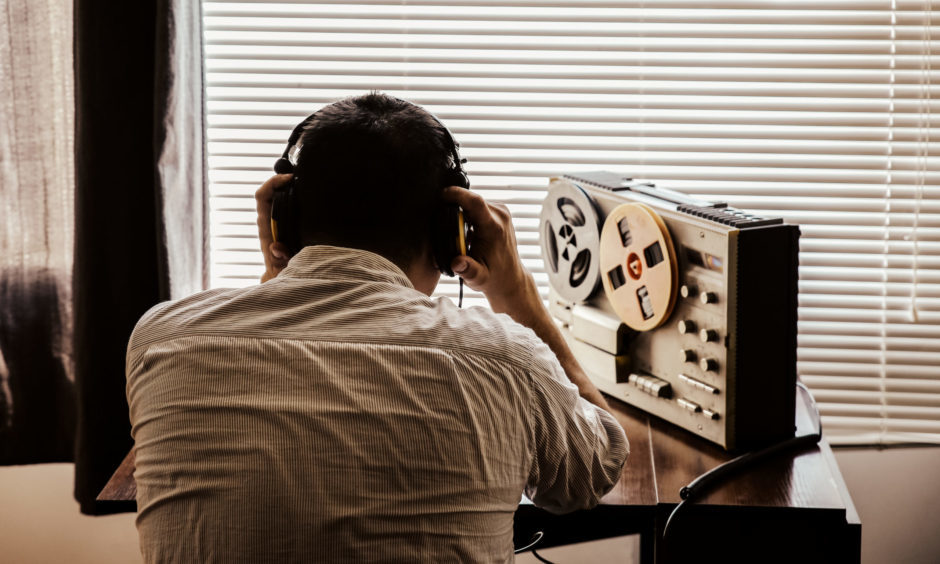 The US Navy brought the Cold War to North Angus in 1960.
People were intrigued by a party of American Navy men who were walking around the countryside with earphones clamped firmly to their heads.
They were a small enough party to be accommodated in a hotel in Edzell and had set up base at the old airfield which was opened in the 1930s as a civilian facility on what had been a military site during the First World War.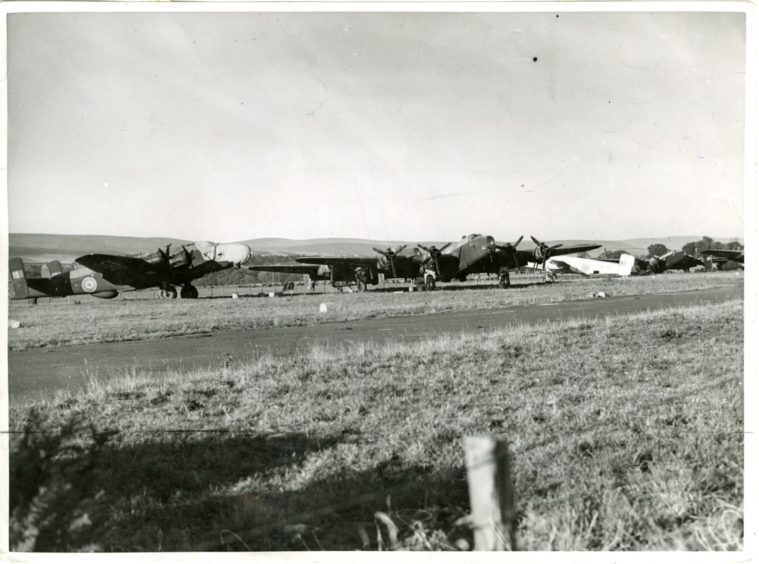 The airfield returned to RAF service as RAF Edzell in 1940 before it was used as a motor racing circuit in the late 1950s.
Only a few races were held before the airfield reopened and one of the last on the circuit was won by future double World GP champion Jim Clark.
RAF Edzell became a top-secret communications base.
The US Naval Security Group Oceanographic Monitoring Station monitored the North Sea, British coastline and European Continent, listening for radio transmissions from the Soviet Union and its allies.
RAF Edzell was part of a network of 16 high-frequency direction finder facilities around the world that monitored the electromagnetic spectrum from 2 to 32 megahertz.
Giraffe walk
It was contained in a compound known locally as the 'giraffe walk' because of the height of the aerials and the security fence around it.
The massive communications facility was also dotted with satellite dishes and hi-tech golf ball electronic surveillance equipment.
Up to 3,000 personnel were said to have been stationed at RAF Edzell.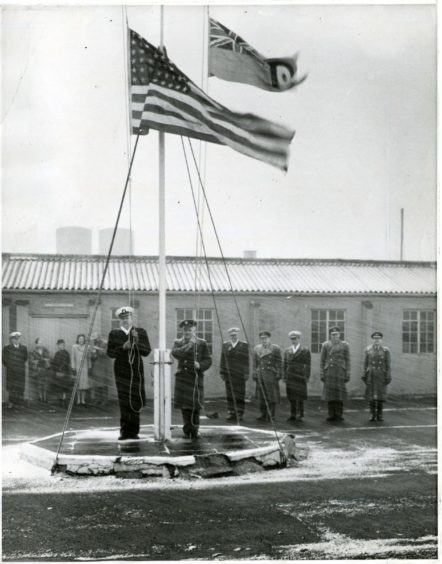 Details leaking out of the operation code-named Comfy Cobalt were sketchy during the US Navy's presence, thanks to the ultra security-sensitive military personnel there.
Many of the snoops officially called cryptologic officers could speak Russian and listened into radio signals from the Eastern Bloc during the Cold War.
Experts said the equipment was so sophisticated that, using satellites, Edzell staff could pick up conversations between tank commanders outside Moscow.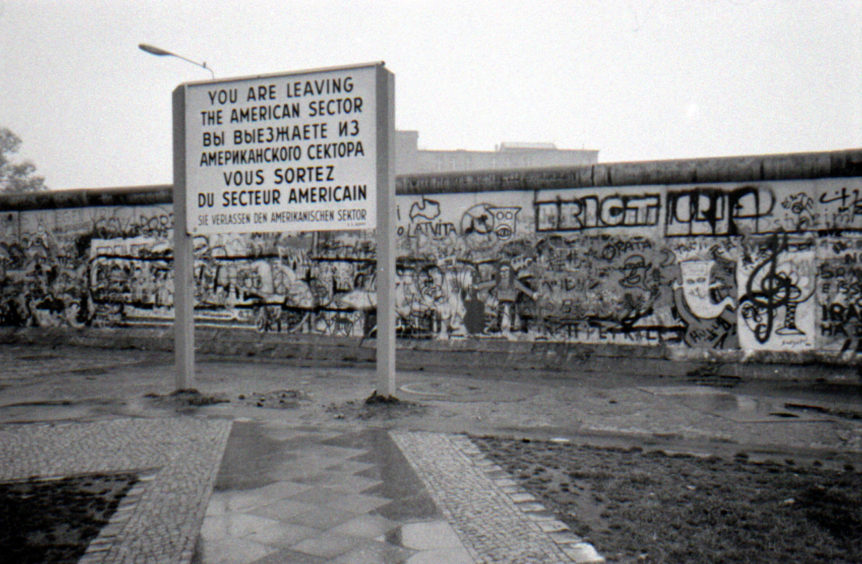 Its emphasis was thought to have turned more to the volatile Middle East following the thaw in the Cold War, and the base performed an important role during the Gulf War.
RAF Edzell also housed a small detachment of Royal Navy specialists within the complex.
They gathered information under a project called Garfield, which the RN helped install, to track movement of foreign naval vessels.
Information was then passed to British nuclear submarines.
The end of the Cold War and advances in technology made the HF network obsolete, and the base closed in October 1997.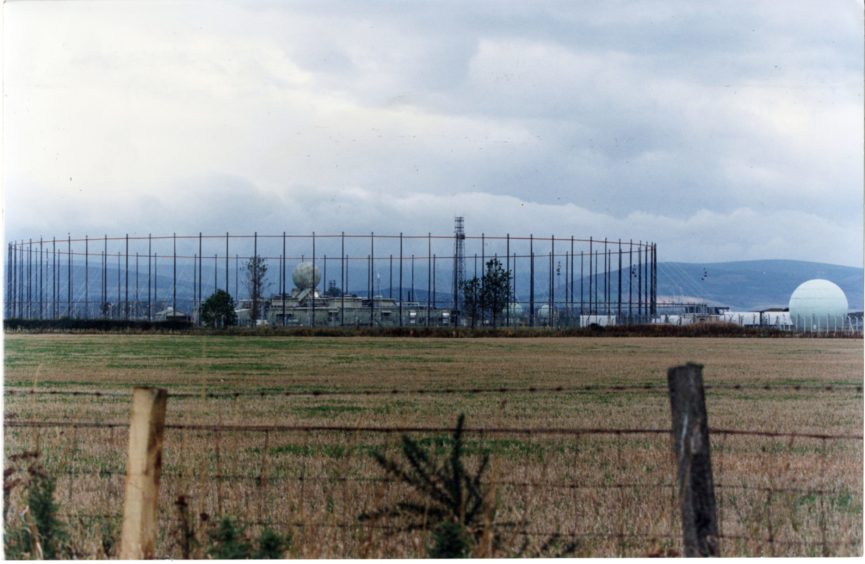 By that time, staffing levels had fallen to 300 local and 700 military personnel.
The closure marked the end of 37 years of US Navy operations and 85 years of RAF service.
End of an era
The ceremony was conducted by the remaining handful of US servicemen and women and RAF Commander Squadron Leader Steve Bowen.
Ministry of Defence civilians, who lost their jobs as a result of the closure, returned to mark the end of an era.
Four of them Robert Dalgarno, Trinity, by Brechin; Mrs Daphne Wade, of Montrose; Mrs Joyce Curtis, of Edzell; and William Deeprose, of Ferryden received Imperial Service Medals for meritorious service.
Squadron Leader Bowen paid tribute to the civilian workers and the US personnel, whose top secret work did so much to end the Cold War.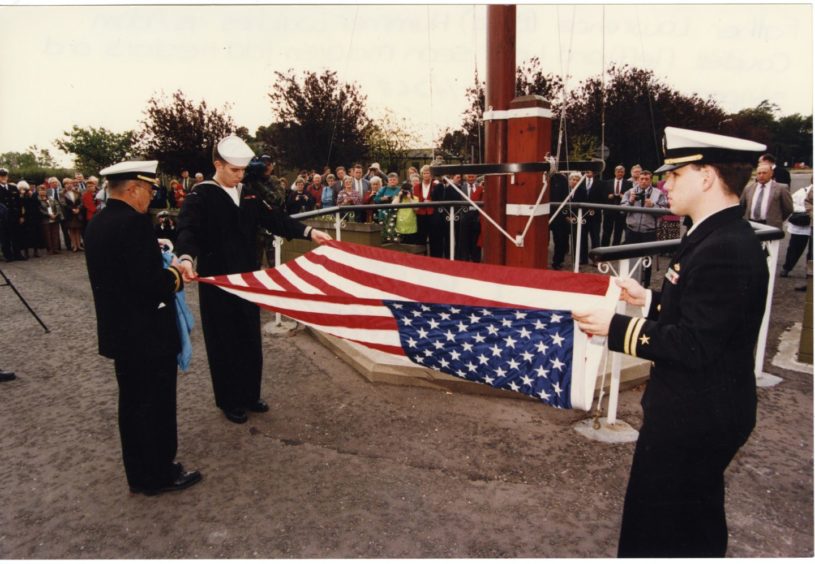 He said: "After the Second World War, a more sophisticated and sinister war was happening, the Cold War.
"The US Navy decided to fight that war from RAF Edzell.
"They have waged that war for 37 years and the war is now over.
"The job has been done and has been done well."
The Home Office had a similar, but smaller-scale facility at Montreathmont Moor, near Montrose.
It played an important role during the Second World War.
Montreathmont and Edzell were chosen to host the listening posts because of the radio reception the areas afforded.
Montreathmont, a Government Communications Headquarters outpost, did the same task as the Americans at Edzell, but was thought to contain more sophisticated equipment.
---
Final journey for the last US servicemen to retire from the last US base in Scotland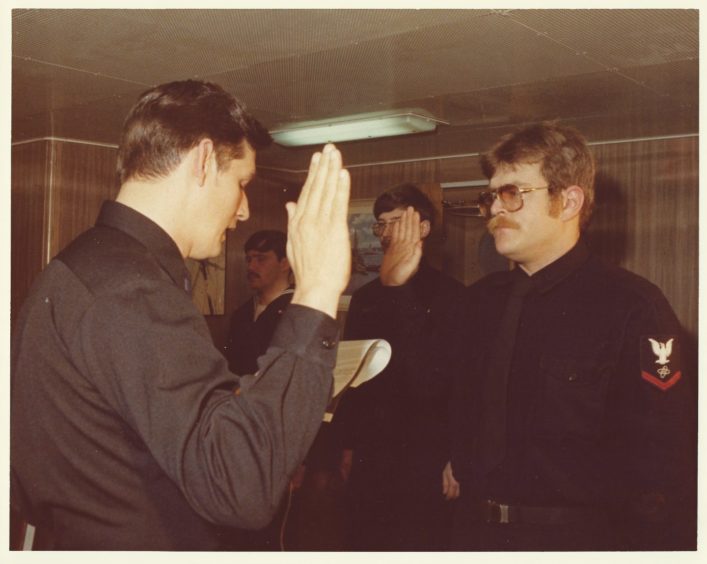 The last US serviceman to retire from RAF Edzell visited his own gravestone before his death.
John Brull, who died aged 59, began making arrangements for his own funeral after being diagnosed with pancreatic cancer.
Mr Brull purchased a plot at Edzell Churchyard and picked a headstone from Brechin sculptor and stonemason Tom Church which was erected before his death.
He filmed himself beside the gravestone in the burial grounds so his family in America could see where he had chosen to be his final resting place.
Dunoon
Born in Long Island, New York, Mr Brull joined the US Navy in 1977 where he spent 20 years as an electronics technician.
He was responsible for maintaining and repairing US military proprietary systems, and met Shirley when he was posted to a US submarine refit facility on Holy Loch in Dunoon in 1980.
They were married in New York in 1982 and stayed in America until Mr Brull was posted back to Scotland to the US Navy base at Caithness in 1988.
The base closed in 1992 and Mr Brull was posted to RAF Edzell until its deactivation and closure in 1997.
Mr Brull retired in February 1997 and holds the distinction of being the last US serviceman to retire from the last US base in Scotland.
The couple remained in Edzell and Mr Brull worked in the oil and gas IT and telecoms industry before taking ill.
His terminal diagnosis was made after he underwent a CAT scan following complaints of a sore back and jaundice.
He was a member of Edzell Drama Group and away from work he also enjoyed playing war games on his computer and was taking up golf.
---
Special memories of life at RAF Edzell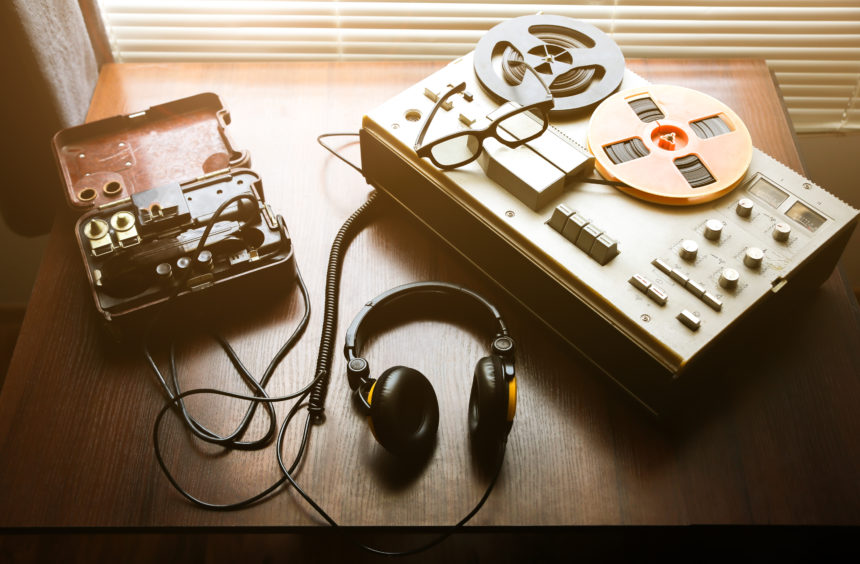 Dan Flanagan from Maryland was a US Navy "silent warrior" who monitored "clandestine communications" from the Soviet Union during the Cold War after arriving in 1970.
Mr Flanagan said Edzell "was a special place for me".
He said: "Being a young man of 21 in the Navy and leaving the USA for the first time in my life, Edzell was an adventure at first but later became more like home.
"Everyone I met was friendly.
"There were Navy guys I knew who planned to return to Scotland to live after they left the military.
"Like most things in life, when you are young and still wet behind the ears I didn't fully appreciate my time there until I left Edzell and was separated from the Navy and back in civilian life in the USA.
"I had some of the best times of my life while I was there and was saddened when I learned that the base was going to be closed.
"It was one of the Navy's best duty stations.
"I still periodically hear from some of the guys I worked with while I was there."
Great friends
Mr Flanagan spent two years at the base and tracked the HF radio frequency spectrum from Soviet land-based stations, the Soviet Navy and merchant fleet.
Mr Flanagan left Edzell in 1972 and reported aboard the USS Grand Canyon (AR-28), serving the remaining 13 months of his military duty in Boston, Brooklyn, Newport and Guantanamo Bay.
One of RAF Edzell's best known personalities was Bobby Campbell who has walked over 100,000 miles for charity.
Mr Campbell spent 12 years at the base as an MoD policeman and was made an MBE in the Queen's New Year Honours List during his time there.
He said: "I made many great friends with the Americans who donated around £100,000 to my charity walks for good causes over the years.
"They obviously thought a lot of me but I thought a lot of them because they were brilliant boys.
"It was an extremely sad day when they shut the place up.
"Some of my happiest times were up at the base and I've got some great memories."