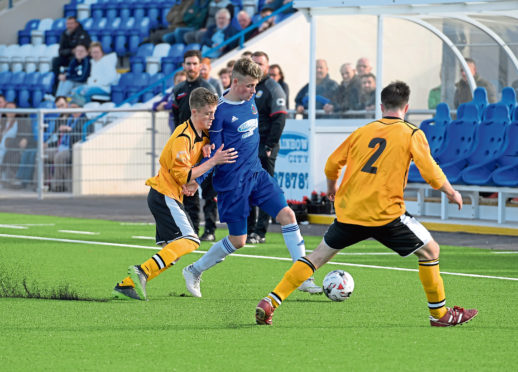 Fort William manager Russell MacMorran feels his side are far better prepared for the new season than they were 12 months ago.
The Claggan Park men endured a torrid 2018-19 season, finishing bottom of the table with minus seven points and a goal difference of minus 224.
MacMorran has his work cut out but feels the foundations have been laid for a more positive campaign.
The 42-year-old said: "Our pre-season started on June 1 as the guys were desperately needing to put last season's wrongs to right as quickly as possible.
"We need players who are going to gel with the lads who are already here and show the right attitude in relation to what we are trying to achieve.
"New additions also need to have ability but we have gone into pre-season with a sizeable squad of around 20 players. There is no comparison to the same time last year when only four players turned up at the start of the pre-season build up.
"As for the new season, anything better than 17th place in the table would signal a huge step forward."
The Glencoe-based police officer is refusing to dwell on last season's campaign when the club was hit with a nine-point deduction for fielding an ineligible player on three occasions. He said: "Last season is done and dusted, confined to the history books.
"There is no disguising the fact it was a really difficult time.
"A lot of positive stuff has been going on behind the scenes and hopefully that will also reflect positively on the playing side of things in the near future.
"I still think the lads showed great resilience last term. It wasn't easy to get beaten by the number of goals we shipped on occasions.
"To keep coming out on a Saturday afternoon showed great character, and I would like to think they can bring that resolve forward into the season to come.
"In the last four or five games we started to compete. The players found the will, grit, determination and pride from somewhere to go out and give it their all."
Factfile
Ground: Claggan Park
Colours: Yellow and black
Honours: None
Manager: Russell MacMorran
Season 18-19: Finished 18th
Player's view
Fort William captain John Treasurer may only be 22 but he feels like one of the veterans at Claggan Park.
The Lochaber club head into the new season knowing the only way is up after enduring a difficult campaign where they finished bottom of the table with minus seven points.
The Fort captain said: "We knew last season was going to be tremendously difficult when only four players turned up for pre-season training.
"Kris Anderson came in as manager and fair play to him for taking it on as others didn't throw their hat in the ring.
"But to be honest, just getting a team on the pitch each week to compete in the Highland League, after all the uncertainty off the pitch at the start of last season, was a huge achievement in itself.
"On a positive note, we've had good numbers, around 20 or so, turning out for the pre-season build-up this time and that is really encouraging."
After a challenging 2018-19 campaign, Treasurer feels upbeat about the season ahead.
He added: "I like the direction the club is now going in and hopefully things can only get better.
"Russell MacMorran, who took over as manager after Kris left midway through last term, is tremendously enthusiastic about the new season.
"Off the park, he's even single-handedly redecorated the dressing rooms and they look fantastic.
"At the age of 22 I'm now actually classed as one of the veterans in the squad.
"But we have quite a few promising youngsters who have progressed from the under-17s into the first team squad.
"They're maybe not quite ready for the Highland League yet, but they have great potential.
"I think Russell sees me dropping back into a central defensive role this season to help out the younger ones at the back, just to steady the ship. Hopefully we can make a good start and take it from there."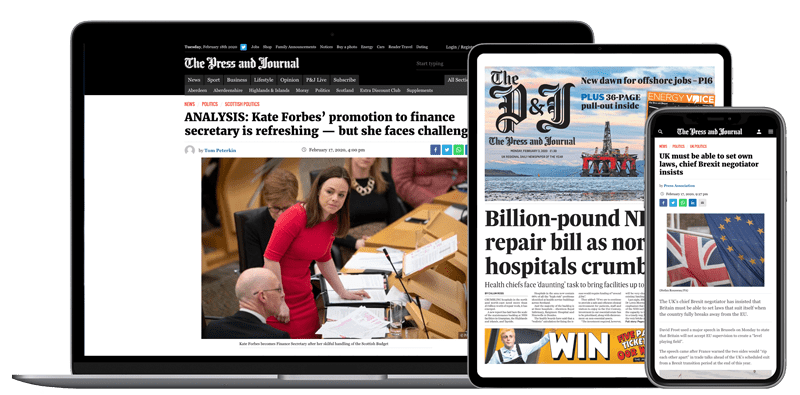 Help support quality local journalism … become a digital subscriber to The Press and Journal
For as little as £5.99 a month you can access all of our content, including Premium articles.
Subscribe