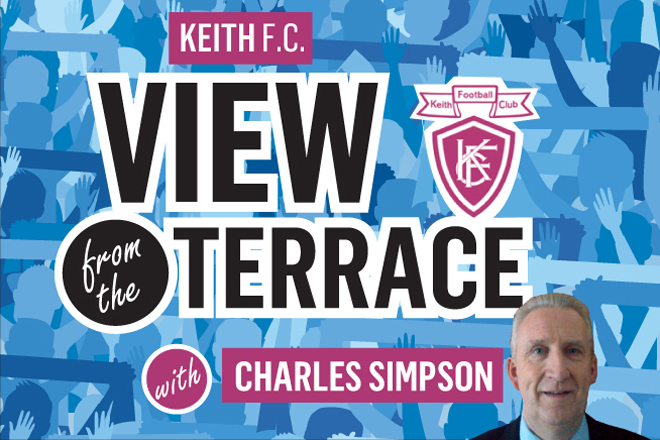 All is not lost for Keith fans, but after six successive wins, and impressive wins it has to be said, we have fallen to two successive home defeats.
Desperately unlucky against big spending Formartine the previous week, they didn't perform very well on Saturday as Wick completed the league double over them.
That makes it five years since we last defeated Wick at Kynoch Park in a league tussle, so we'll just have to wait for next season to have a bash at them again.
Allan Hale has high standards, and he'll be looking to put out a side against Turra next Saturday that will revert to a performance that they are capable of.
We have come quite a way since Allan and his backroom staff arrived on Balloch Road, and it shows you what can be done with a squad that was obviously under-performing.
It's the same players that started the season, with the exception of Donnie Fraser, Luke Barbour and more recently Adam Clark.  That, plus the return of experienced midfielder Bruce Raffell has been good to see.
Although, unlike their Maroon jerseys, they were a bit off colour against Wick, I have every confidence that they will bounce back and finish the season strongly in their remaining four matches.
The carrot is there to finish in the top six, although that may be a bridge too far, but apart from Wick, we have beaten all the other sides around us in the table, Nairn, Buckie and Fraserburgh.
It is difficult to break into the top four, mainly because of the finance, but look at Leicester in the English premiership – 'nuff said!