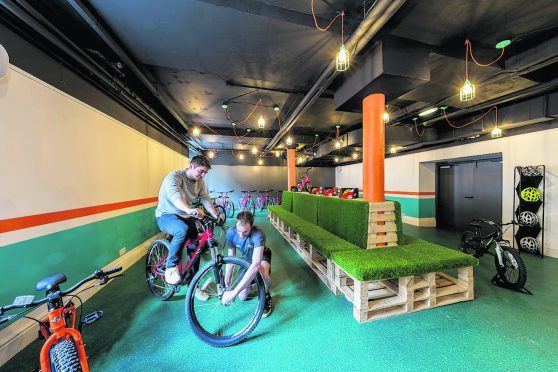 "Let's hire bikes," he said. "It will be fun." A previous suggestion that it would be "fun" to cycle along a steep and busy road near home had been met with a sharp poke in the ribs. Clearly this man loved living dangerously.
His heart soared like a hawk at the prospect of spending hours cycling during our mini-break to the Peebles Hydro, while mine sunk faster than the gently setting sun which was turning the Cademuir Hills in the distance a wonderful shade of gold.
Perhaps it was the beauty of the Borders views I was enjoying from the windows of our room, the Kailzie Suite, which softened my attitude, but, after a delicious breakfast, I found myself getting kitted out at the hotel's onsite bike-hire store where a half-day bike hire costs just £15 for an adult or £10 for a child.
Whether you're new to cycling or a total pro, there's a route to suit you in and around Peebles. Just yards from the hotel is the start of Glentress Forest which has some of the best mountain bike trails in Britain. After a little persuasion on my part, we took the easy cycle path from Peebles to Innerleithen.
It's a flat, five-mile-long tarred path which follows the route of the old Borders Railway line, so ideal for novices like myself. The path is a great way to soak up the views and, judging by the number of people using it, is hugely popular with visitors and locals alike.
We reached the pretty village of Innerleithen in no time and were impressed by the number of cafes and businesses geared up for cyclists and walkers. On our return journey, my bike-loving friend and I parted company as he branched off to tackle some of the more adventurous trails which are easily accessed from the route.
The sun was shining brightly and Peebles had the air of a holiday town and all felt good.
We'd arrived the night before and, after being shown to our lovely suite, which comprised a generous lounge with bay window, double bedroom complete with enormous four-poster bed and a luxury bathroom, went straight into dinner in the restaurant, a magnificent space which had once been a ballroom. Look carefully and you can still see the dance floor, but the room has been given a contemporary stylish makeover.
The food is pretty impressive, too, as was the wine list, which had a nice selection of reasonably priced wines. Bike boy had the seafood hotpot, a wonderful blend of bite-size pieces of Scottish-landed fish, with ribbons of vegetables in a lobster-style bisque, while I tucked into a bowl of big prawns and salad dressed with sweet roasted tomatoes and a superb malt whisky and tomato spiced mayo.
He stuck with seafood for his mains, a fillet of Scottish salmon with a teriyaki marinade, pak choi and chilli noodles, while I ordered the special – beef three ways. Served on an enormous wooden board, this dish featured melt-in-the-mouth roast beef, a delicious cottage pie and a slab of braised rib that packed a mighty flavour punch. Although beautifully presented, Desperate Dan would have struggled to finish this generous portion.
After dinner, we swung by the ballroom, tempted by the sound of an excellent band playing live. The thing about the Peebles Hydro is that if you don't want to spend time in your room, there are plenty of other places to relax, such as the smart lounge which now boasts a gin palace bar – that's hotel terminology for a something that looks like a greenhouse filled with more than 100 types of gin, many of them Scottish. There are also sun rooms, a games room and snooker hall.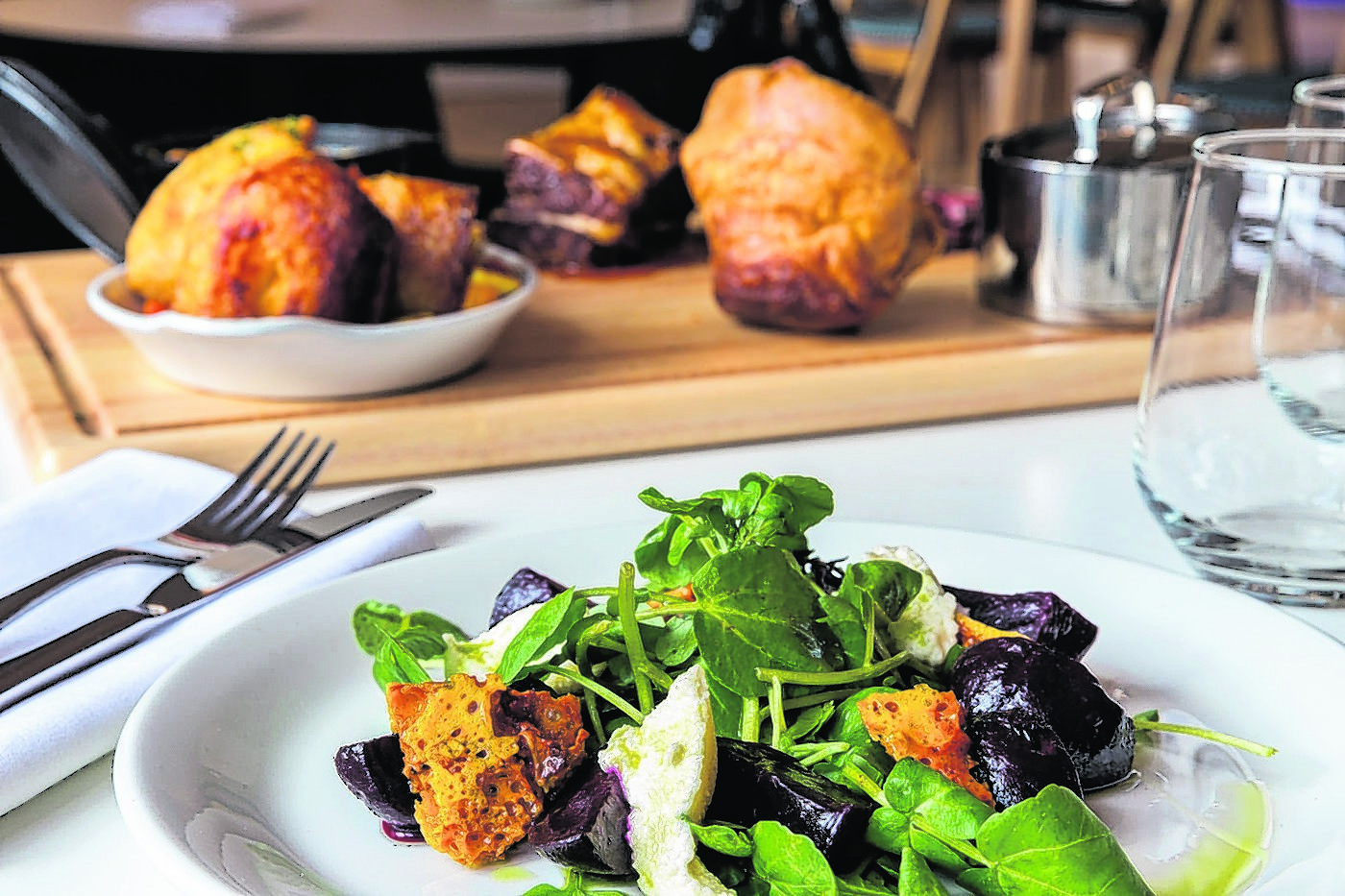 Saturday afternoon was spent exploring the Border town of Peebles, which still boasts a large number of independent and local shops and is well served by hotels and restaurants. That evening, we ate in the Park Hotel, a trendy sister hotel to the Peebles Hydro which has funky decor, upcycled furnishings and a contemporary menu which impressed us.
By the time we got back to the Hydro, a ceilidh was in full swing, with lots of guests dancing the night away. Having fun is easy here. For families with youngsters, there's a host of organised daily events to try, as well as tennis courts and playparks within the extensive grounds.
There's also a superb swimming pool with sauna, steam room and modern, well-appointed gym and a spa offering a host of different packages.
By the time Sunday morning arrived, we felt relaxed and, after a pleasant swim and delicious buffet breakfast, prepared to head home. We thought the hotel was first class, but its owners have a slightly different view and are currently modernising it.
As a result, there's some unbeatable deals available, such as the spring deal at just £79, which includes overnight stay in a standard room, a two-course dinner in the restaurant, full Scottish breakfast and free access to the swimming pool and gym. Alternatively, upgrade for a two-night stay and enjoy a feature room from just £178 – they'll even throw in a bottle of Prosecco to make you feel welcome.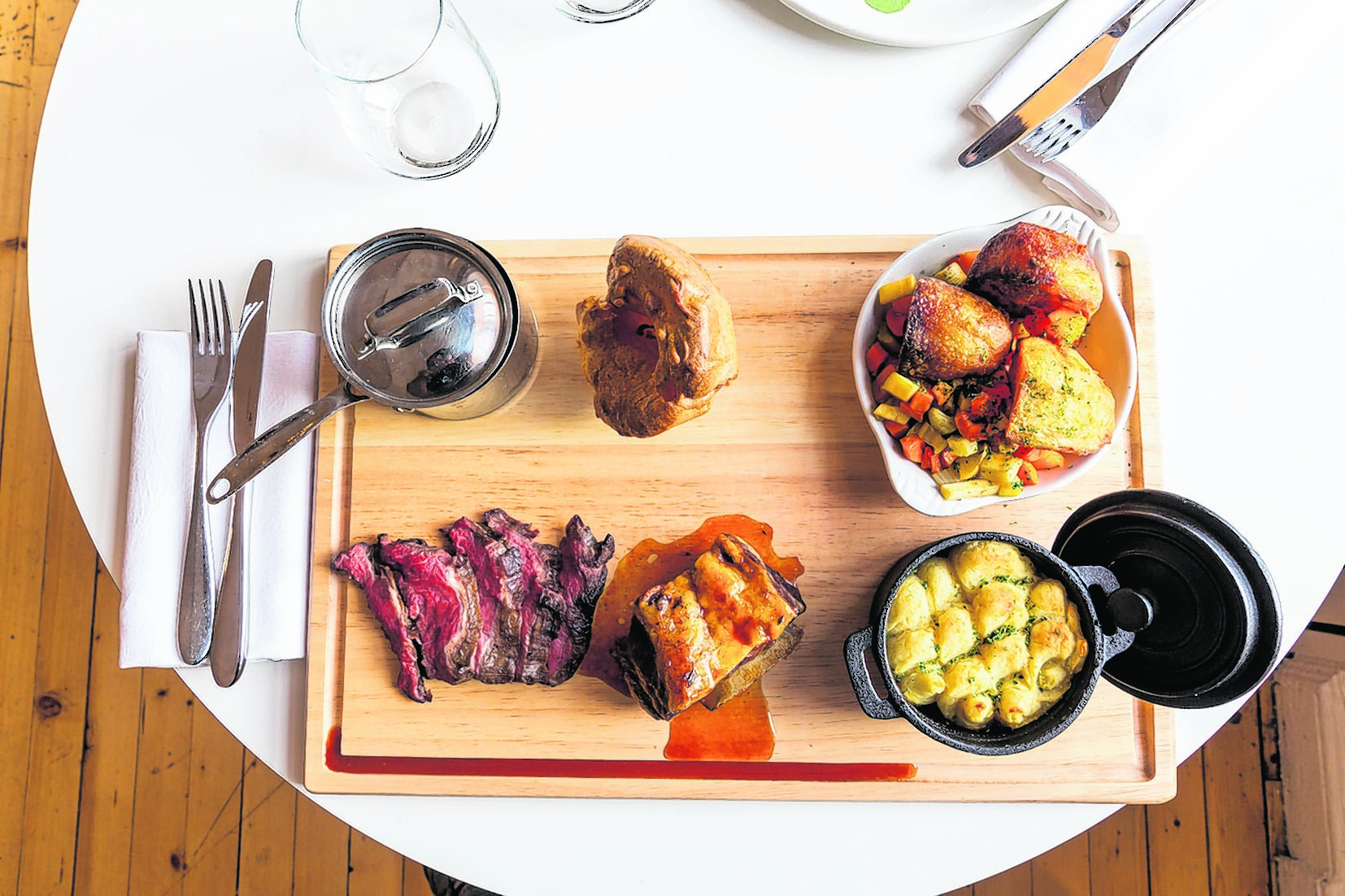 With savings like that, you could afford to hire a bike for a whole day – and I'd thoroughly recommend it.
The Peebles Hydro, Innerleithen Road, Peebles. Tel: 01764 651846 or visit www.peebleshydro.com