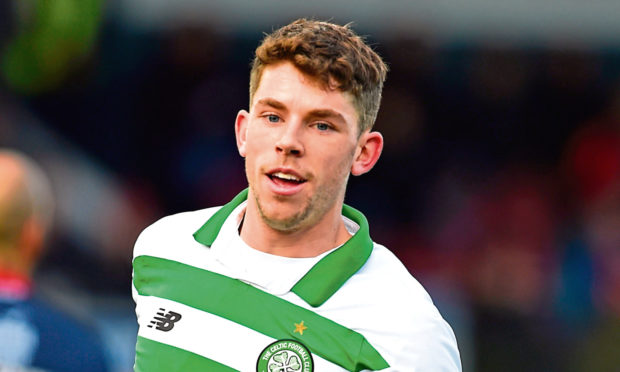 Celtic star Ryan Christie is concerned about the impact Scottish football's shutdown could have on smaller clubs, including his former side Caley Thistle.
Many Scottish football clubs are predicting difficult weeks ahead if there is no money coming through the turnstiles on matchdays in the coming weeks.
The SPFL and SFA announced an immediate and indefinite suspension of Scottish football on Friday due to the coronavirus.
Christie said: "I said that to one of the boys the other day, that there are so many teams in Scotland that need money coming through the gate every weekend to keep the books balanced.
"Again, it is not great. It doesn't really help many teams in Scotland, but you have to put it into perspective.
"You would rather do that than put people's lives in danger.
"Most of the time, with all these questions, you have to think of the bigger picture – especially when it comes to something as serious as this."
Christie, who spent 18 months on loan at Aberdeen, said Celtic had taken measures to prevent the spread of the virus.
The 25-year-old said: "It is obviously a very strange situation.
"It is hard to adapt to it because you don't know what's going to happen.
"It is really a day-to-day situation.
"The club has been brilliant in giving us information and advice, and also to the fans on how they can stop it from spreading.
"It is our job as footballers in the public eye to do the same thing.
"Sometimes you get the feeling you're a bit immune to it all as a footballer, that you are fit and healthy.
"But then you look at the situation with the other players and it shows you how easy it can get into a club atmosphere and spread.
"So we need to be very aware of it."
Partick Thistle chief executive Gerry Britton believes small clubs could be pushed under if the coronavirus shutdown continues into next season.
He said: "It is massive across the whole game.
"We looked at one scenario where we wouldn't have any further income over the remainder of the season and at first estimates that would cost us anything upwards of £150,000."
Follow below for the key coronavirus updates: