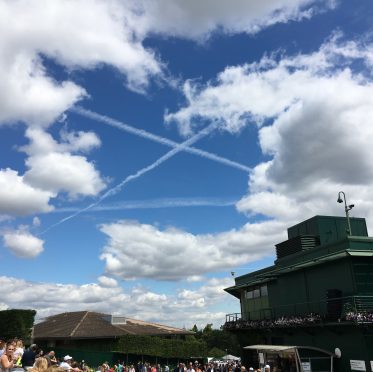 It appears to be blue skies ahead for Andy Murray's Wimbledon campaign after the Scottish tennis ace was handed a sign from above.
Just one day after he turned in a thunderous performance against Australia's Nick Kyrgios, a Saltire has appeared in the sky above the tennis courts, courtesy of some very fortuitous plane trails.
With Murray now breezing through to the quarter-finals, he could be forgiven for taking the display as a sign of good things to come.
He will face Jo-Wilfried Tsonga on Wednesday but after failing to drop a single set en route to the final eight, Murray is sure to be sky high heading into the bout.
Watch this space.