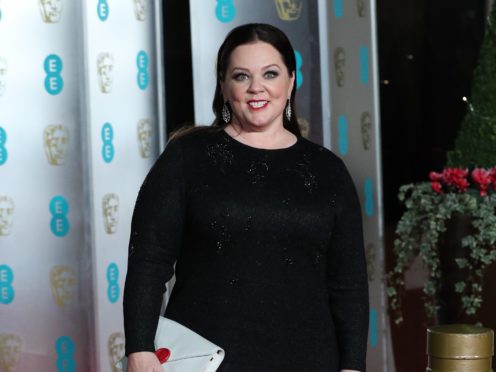 Melissa McCarthy, Sarah Paulson, Chadwick Boseman and Emilia Clarke have joined the line-up of presenters at the Oscars later this month.
The Academy has also announced Javier Bardem, Angela Bassett, Laura Dern, Samuel L Jackson, Stephan James, Keegan-Michael Key, KiKi Layne, James McAvoy and Jason Momoa will also take to the stage at the star-studded ceremony – which will be without its traditional main host this year.
They join previously announced presenters including Daniel Craig, Chris Evans, Jennifer Lopez and Gary Oldman.
Producer Donna Gigliotti and co-producer and director Glenn Weiss said: "The array of talent anchoring the show this year has brought some of the most indelible moments in recent cinematic memory to audiences around the world.
"They join together to reconnect us with the nominees, their tremendous movies, and outstanding performances."
The 91st Academy Awards will be held at the Dolby Theatre in Los Angeles on February 24.