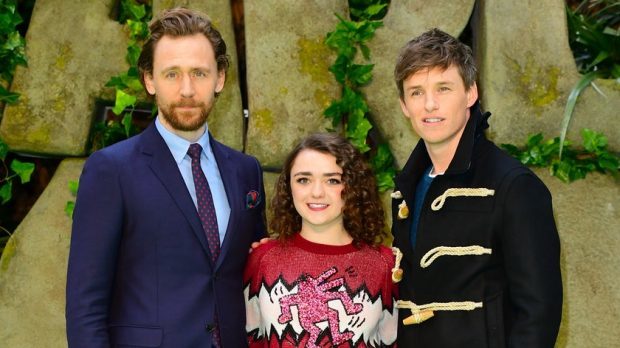 Maisie Williams has said Eddie Redmayne helped to bring her out of her shell while working on their new film, Early Man.
The Game Of Thrones actress voices the character Goona in the new Aardman stop-motion animated film, alongside Oscar-winner Redmayne as lead character Dug.
Williams, 20, admitted being a bit embarrassed at first but said Redmayne's technique helped her to relax.
She told ITV's Lorraine, on working in the recording booth with the 36-year-old: "He was so free and so energetic that it gave me confidence.
"It's quite nerve-wracking. It's a little bit embarrassing – you're on your own in a booth doing these crazy voices.
"He definitely brought me out of my shell a little bit."
She also said she was thrilled to land a job on the caveman film, from Wallace and Gromit creator Nick Park, alongside Redmayne and fellow co-star Tom Hiddleston.
"I've always wanted to be part of an Aardman film, it was a dream come true," she said.
"I was lucky enough to work with some huge actors from Tom Hiddleston to Eddie Redmayne."
Williams added: "I'm just thrilled to be a part of it … I think my nephew might start thinking I'm cool now!"
She said filming the final series of hit fantasy drama series Game Of Thrones, in which she has played Arya Stark since 2011, is "a bit strange".
"It's been my entire career," she said.
"It's exciting knowing that I'm going to get to do more things like this and really shape my career and do things that I want to do, but it is a little bit nerve-wracking; this has been my safety blanket and my safety net."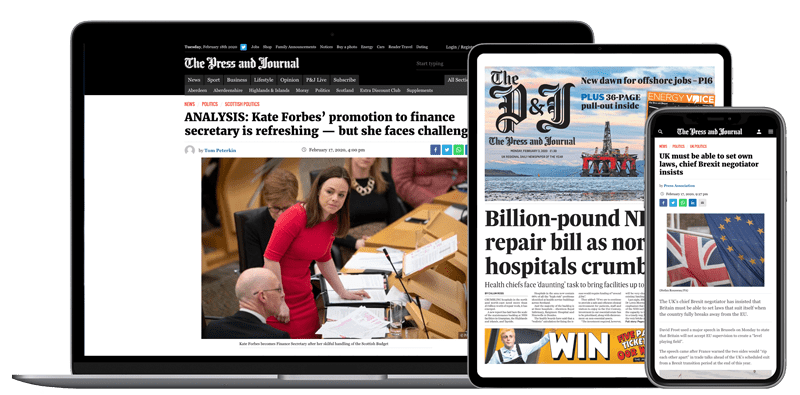 Help support quality local journalism … become a digital subscriber to The Press and Journal
For as little as £5.99 a month you can access all of our content, including Premium articles.
Subscribe