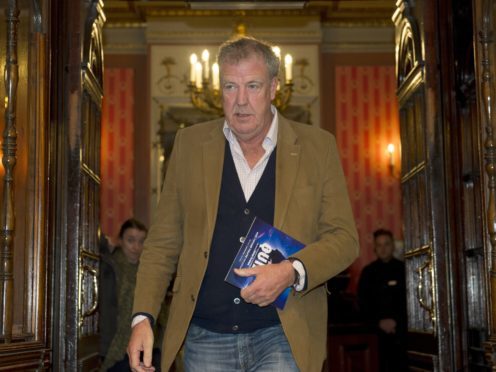 The Grand Tour host Jeremy Clarkson was among the celebrities to send words of encouragement to A-level students as they opened their results.
Clarkson typically posts a message on Twitter every year to students who haven't achieved the grades they were hoping for.
This year the former Top Gear presenter wrote: "Don't worry if your A level grades aren't any good. I got a C and two U's. And I'm sitting here deciding which of my Range Rovers to use today."
Clarkson has in previous years posted similarly worded messages of comfort, claiming he is being made truffles for breakfast and that he is on a yacht in the Mediterranean.
Among the class of 2018 was Love Island contestant Dr Alex George, who wrote: "Best of luck to everyone receiving their A-level results today!"
Another TV doctor, This Morning star and Strictly Come Dancing contestant Ranj Singh, wrote: "Good luck to everyone getting exam results today!
"One thing I learned – exams are important but they aren't everything. And if you don't get the grade you need, you still have options!"
Peep Show star David Mitchell posted a link to a comic video of himself dressed at playwright William Shakespeare. In the video Mitchell jokingly apologised to students for Shakespeare's plays being boring.
Former University Challenge contestant and broadcaster Bobby Seagull tweeted good luck to his own maths students. Seagull is currently teaching at a school in London as part of his a doctorate in mathematics education.
He wrote: "Mr Seagull is wishing all A-level students the best of luck for their results day.
"Fingers crossed for everyone! If results don't quite go to plan and you use Clearing, hope that works out for you instead."