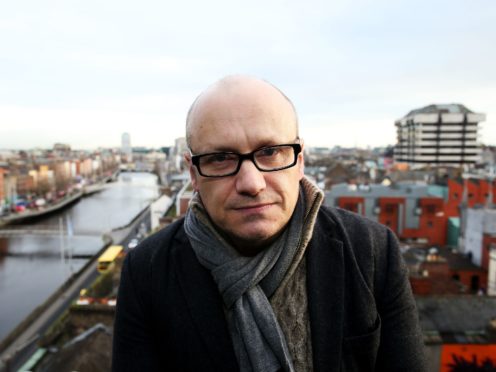 Irish director Lenny Abrahamson has warned that success in the film industry can create an "addiction" to adulation and media hype.
The independent filmmaker achieved widespread acclaim for his award-winning film Room in 2015, which elevated him into an "all-consuming" new world of media attention.
Abrahamson, 51, has said that it is easy for directors to become caught in a cycle of seeking bigger and bigger successes.
The Dublin-born director has said that delayed success has kept him focused on the original, creative work he wants to be involved in.
He believes that Irish cinema as a whole has moved towards greater creativity and independence, and away from worthy, acceptable themes.
Abrahamson told the Press Association: "It can be like an addiction. I think it's dangerous, definitely. Everybody is very nice to you when you are successful and you have successful film.
"The experience of making Room and having it be so successful – it was all-consuming.
"I thought it would last a few weeks, but it lasted for six months for me. When it died down, it took a while for me to return to normal, it took a while for me to get my head around it.
"The danger is you are compelled to make bigger and bigger films. And not necessarily doing what you want to be doing.
"It's a great thing, it gives you more control as a film maker. People tell you all the things you can be doing. It's hard, I think, to resist that. I was lucky that I wasn't at the beginning of my career. It would be hard not to have your head turned.
"People definitely descend into a chase, into the search for the next big thing."
Abrahamson is now a patron of Irish Film Festival London, taking place this week, and has observed the changes in the nation's films since his early days in the 1980s.
The director, who has told independent stories such as Adam And Paul, and Frank, believes that the sombre nature of the Irish cinema he knew has gone.
He said: "People got obsessed about what Irish cinema should be, what kind of stories it should be telling.
"People felt there were decided themes. Themes about the church, and the church's role in Irish life. They were aware of the pressure to represent their national cinema.
"Cinema had a social function. Things were serious, but I think we've moved out from that history and those themes.
"It's healthy that that is gone. What's great now is that you have a whole range of stories being told."
Abrahamson is in London for the ongoing film festival, where his latest film, Gothic tale The Little Stranger, is being shown.