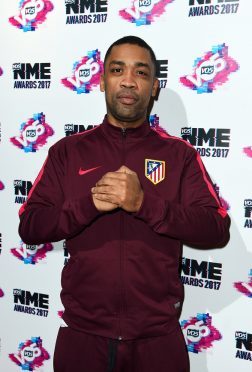 Grime star Wiley has said receiving an MBE in the New Year Honours list is like "the school grade I wanted and didn't get" but added he is now "finally there".
The musician, whose real name is Richard Cowie, and who is often referred to as the Godfather of Grime, is being honoured for his services to music.
He told the Press Association in a statement: "I'm honoured to be receiving an MBE. It feels like the school grade I wanted and didn't get but now I'm finally there.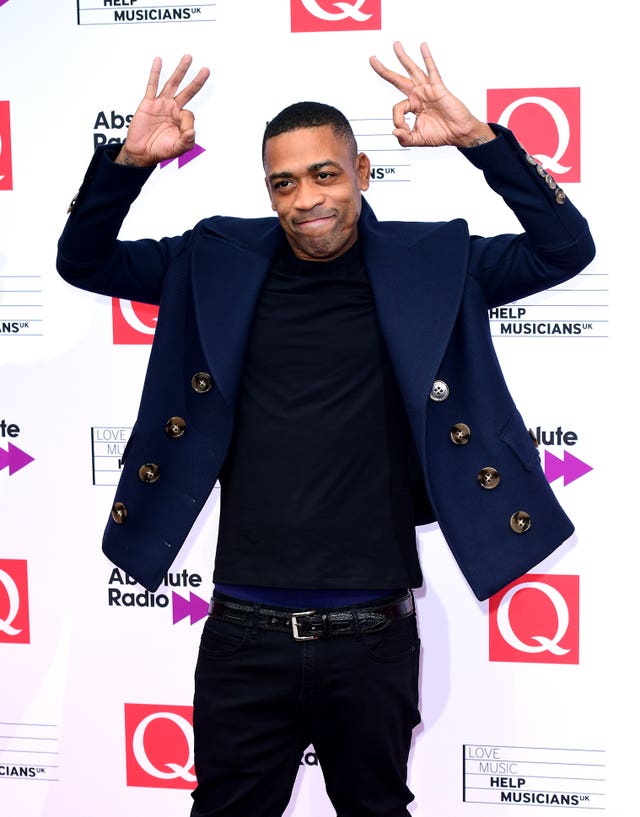 "I would like to thank my mother and father plus all family members and friends for being there for me when I needed them."
From dealing heroin to being included in the honours list, it has been quite the journey for the 38-year-old who has been a pioneer of the underground music scene and has steadily climbed the charts.
With grime flexing its muscles once again in recent years, the "godfather" of the genre deserves credit for the resurgence, almost two decades after the sound was born.
This particular rapper, producer, mentor and DJ has seen plenty – including being stabbed on at least three occasions.
It's all part of a rollercoaster ride of fame which has seen him enjoy a number one hit with Heatwave as well as infuriate Glastonbury organisers Michael and Emily Eavis after tweeting "F*** them and their farm" following a particularly rainy year at the festival in 2013.
And not to mention of course his ongoing feud with Dizzee Rascal. Whatever it is, Wiley always manages to capture an audience.
Born in Bow, East London, on January 19 1979, he was exposed to music from his cot when his father's band would use the bedroom as a rehearsal space.
He was soon using empty cardboard boxes as drums before getting his first real kit aged six.
A slightly unsettled childhood followed and Wiley spent some time in Kent living with his mother and grandmother before returning to London with his father where he began selling drugs.
But he swapped drugs for music after receiving threats from a rival dealer and started combining rapping with the prominent garage music scene of the 90s as well as Drum and Bass. This innovation resulted in some of the first ever grime beats, such as Eskimo.
His first taste of success came with garage collective Pay As U Go before forming the Roll Deep entourage which included future stars Dizzee Rascal and Tinchy Stryder. They moved away from the garage sound and into grime.
Debut album, Treddin On Thin Ice, arrived in 2004 – a year after Dizzee's Mercury-winning Boy In Da Corner.
A total of 10 more studio albums have followed, with Wiley maintaining his grime sound while also creating hit tracks such as Wearing My Rolex. But the attention on the 2008 track was not all chart-based.
Three days before the video was due to be filmed Wiley was stabbed, leaving a visible scar on the left hand side of his face.
By then he had also fallen out with Dizzee, real name Dylan Mills, who was stabbed in Ayia Napa in 2003.
The full details of the incident were never fully disclosed but in an autobiography released earlier this year, titled Eskiboy, he penned a letter to his former friend who was 19 at the time.
He wrote: "Every time I think of that whole situation, I cannot believe what went on. I can't believe that it's still the reason we don't talk today."
The autobiography also had Wiley describe himself as "four different people" and documented the numerous threats on his life.
I am not just Wiley, the "wickedest grime MC", he wrote, but also Richard "the boy following in his father's footsteps, climbing out of his crib to bang on the drums".
There's also Kylea – a nickname given by his mother when he was young. "The lost kid, the wild child who had to learn how to become a father."
Beyond them all, he adds, is Eskiboy, referring to the name he often uses to describe to his music – eskibeat.
"The boy who likes to help people but has coldness in his heart", he wrote.
2017 saw him return again to his grime roots with The Godfather while he was also honoured at the NME Awards with an Outstanding Contribution to Music Award before this latest accolade.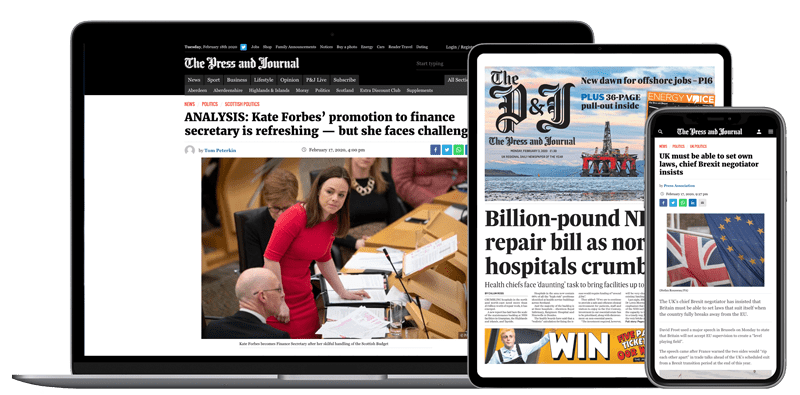 Help support quality local journalism … become a digital subscriber to The Press and Journal
For as little as £5.99 a month you can access all of our content, including Premium articles.
Subscribe