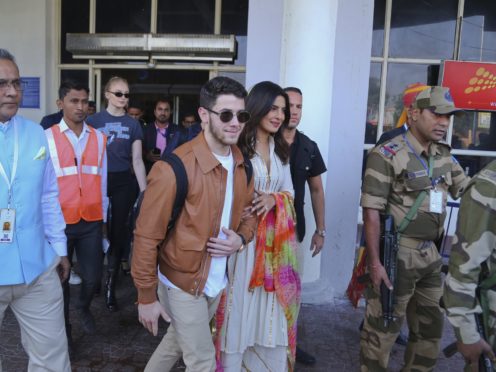 Nick Jonas and Priyanka Chopra have opened up on their "fairy tale" wedding after tying the knot in India.
The US pop star and the Bollywood actress held two glamorous ceremonies at a palace over the weekend to reflect their different backgrounds.
On Friday, Chopra and Jonas held a traditional Mehendi ceremony, a pre-wedding ritual where they both received henna tattoos.
They later took part in a Sangeet, where both families wore traditional clothing and performed elaborate dances.
A day later they were married in a Western ceremony on the lawn of the Umaid Bhawan Palace in Jodhpur before exchanging vows again during a Hindu wedding on Sunday.
The couple has now opened up on the wedding.
Speaking to People magazine, Chopra, 36, said: "Every girl dreams of being a princess on her wedding day but I never had a plan about what I wanted it to be."
It was Jonas's idea to hold two ceremonies, Chopra said, adding it "melted my heart".
She said: "It was all tears. All tears. I could not hold it in. I think I was nervous and scared.
"But as soon as the curtains opened and I saw his face it was just like everything settled and I knew I was making the best decision of my life."
Jonas, 26, said: "The emotions were running high during the ceremonies, I think especially during the Western wedding for me.
"You know, you think your whole life about that moment. Honestly, I could not have imagined it would be as perfect as it was. It was highly emotional."
The couple – who both wore designs by Ralph Lauren for the wedding – ended the three-day event with a Bidaai, where the bride's family blesses her life with her new husband.
On Tuesday, Jonas and Chopra held a reception Taj Palace Hotel in New Delhi, where according to reports up to 1,000 guests were invited.
Hollywood and Bollywood stars – including the groom's brother Joe Jonas and his Game of Thrones star fiancee Sophie Turner – are said to have been in attendance.
Jonas and Chopra started dating earlier this year and confirmed their engagement in August.
Chopra rose to fame as the winner of the Miss World 2000 pageant before going on to star in Indian films, while Jonas is a singer-songwriter who was a member of pop group the Jonas Brothers.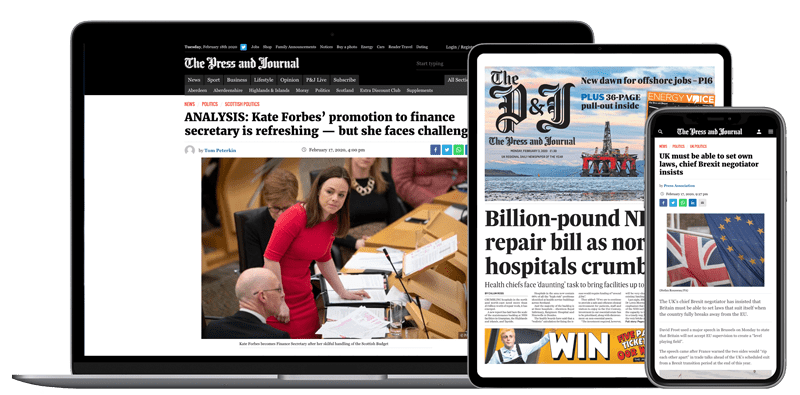 Help support quality local journalism … become a digital subscriber to The Press and Journal
For as little as £5.99 a month you can access all of our content, including Premium articles.
Subscribe