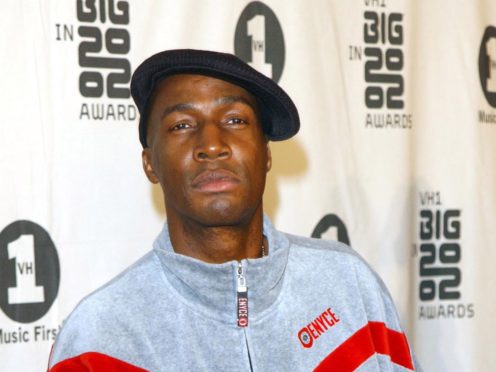 Hip hop pioneer Grandmaster Flash and violinist Anne-Sophie Mutter have been announced as laureates of the prestigious Polar Music Prize.
Music charity The Playing For Change Foundation will also be honoured, organisers have said.
Each year the prize honours two laureates, one from the contemporary world and one from the classical, for significant achievements in music.
The award is made in the presence of the Swedish royal family and each laureate also receives one million Swedish Kronor prize money (£86,000).
Grandmaster Flash, 61, real name Joseph Saddler, emerged from the US hip hop scene of the 1970s and is widely regarded as a formative figure in the genre.
He said: "It is such an honour, because a lot of times in our culture, what we do as DJs gets overlooked.
"So for these people to say, let's give this to someone who doesn't necessarily use a microphone as their gift… for me to be picked out of so many people, I am so, so deeply honoured."
Mutter is a Grammy Award-winning German violinist.
She said: "I'm deeply honoured and humbled and I can't wait to come to Stockholm and meet the other recipients."
Whitney Kroenke, co-founder of The Playing For Change Foundation, said: "This is incredibly humbling and mind-blowing – we are ecstatic."
Now in its 28th year, previous winners of the Polar Music Prize include Metallica, Sting, Patti Smith, Paul Simon, Chuck Berry and Bjork.
The Polar Music Prize laureates are decided by an independent 11-member committee and the recipients will be honoured at a ceremony in Stockholm on June 11.