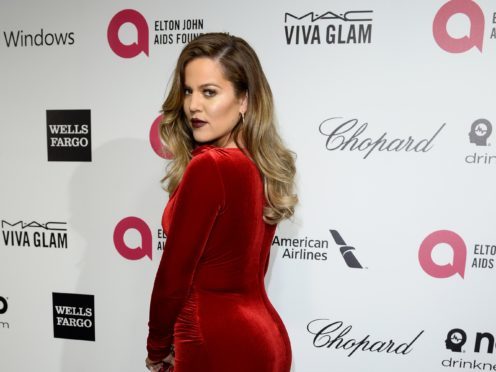 Khloe Kardashian has shared another photo from the famous family's shoot for Calvin Klein.
The image posted on Instagram shows the reality TV star and her sister Kendall Jenner in the woods on rope swings.
Kardashian, who is heavily pregnant with her baby daughter True in the snap, is kicking one leg up in the air as she swings, while Jenner photographs her.
"Kenny and Koko (and baby True) sitting in a tree," said Kardashian, adding a heart emoji.
The girls' sisters Kourtney and Kim Kardashian and Kylie Jenner also starred in the campaign for the label.
The family made their debut in the #MyCalvins campaign earlier this year.