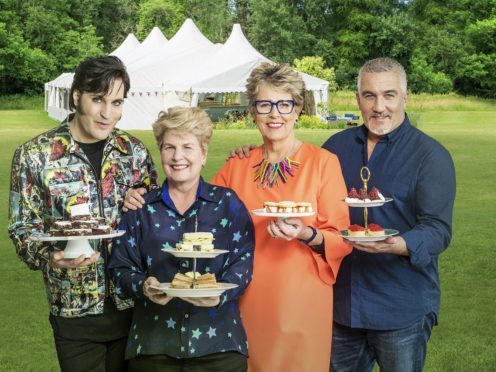 The 2018 series of Channel 4's Great British Bake Off kicks off tonight, so as another set of 12 talented home bakers take on the challenge of complicated technical bakes, avoiding soggy bottoms and gaining a coveted Paul Hollywood handshake, it makes you wonder what it's actually like for an aspiring baker to appear in the show.
Bake Off fans will remember the 2015 series with winner Nadiya Hussain, Paul Jagger who make bread look like a lion, and runner up doctor Tamal Ray.
The show has certainly opened doors for Ray, 32, who presented Channel 4's Live Well For Longer, writes a fortnightly baking column for the Guardian, and still works full-time as an anaesthetist. We caught up with him to find out exactly what this series of contestants can expect…
1. It's weird when your name is suddenly public
"I was out shopping and I got a call from the production team saying, 'We've just released who you're all going be for this year and then like suddenly I started getting all these texts from people I hadn't seen in ages saying, 'This is crazy.'
"The first episode was broadcast during my first week of a new job and people were like, 'Oh, we know who you are.' I would get people asking me for selfies in the hospital, I've had patients recognise me as well which is really strange."
2. At first it feels like there's been some kind of mistake
"I was like terrified that whole first morning, that like a runner would come up to me with a clipboard looking really stressed and say, 'Oh God, I'm so sorry, this is so embarrassing, you're not meant to be here, we're going to have to get you a cab'."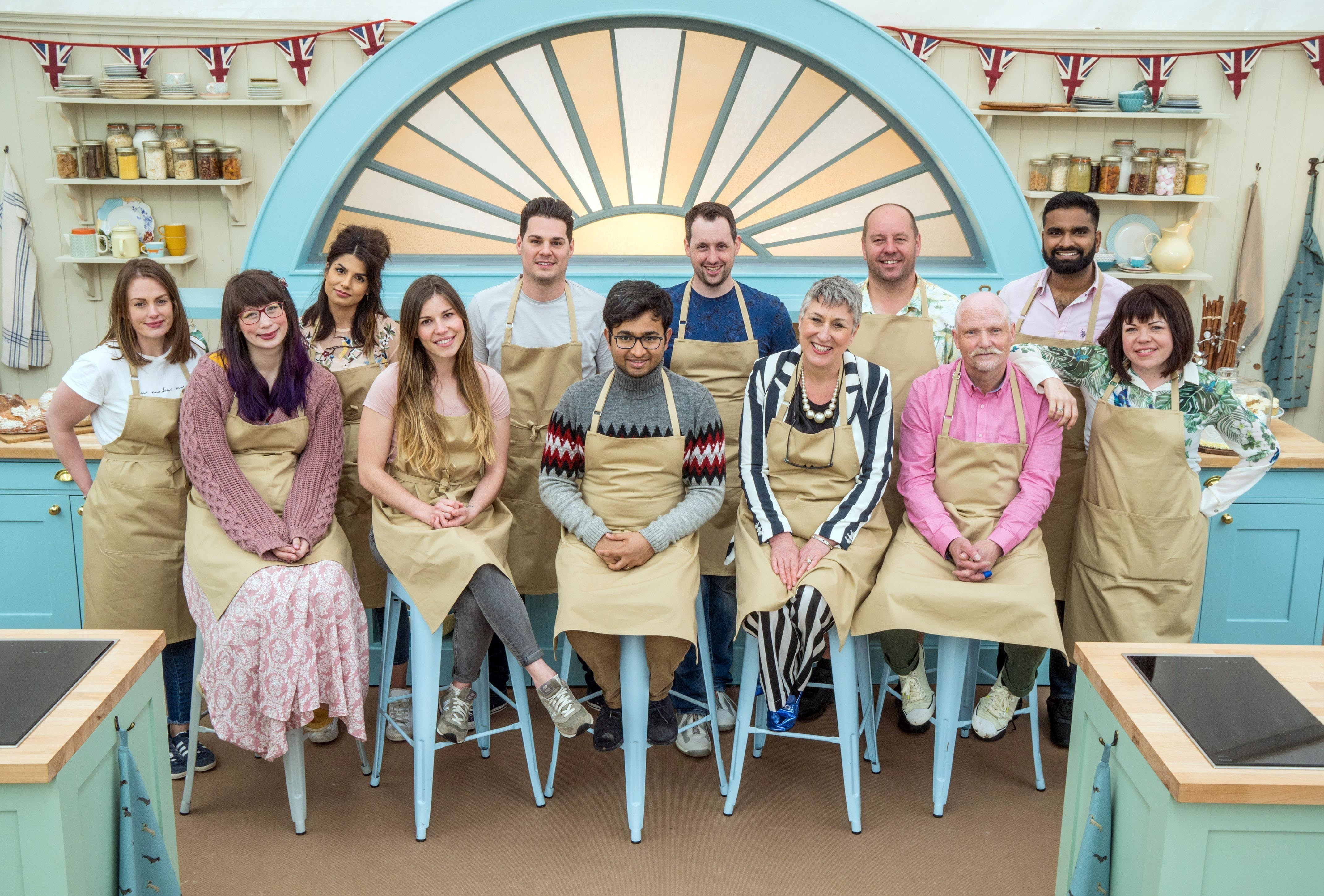 3. It's extremely hard to fit filming and practising bakes around a full-time job
"They give you briefs of the sort of tasks that you're going to have to do – and then you have to come up with your recipes and send [it over] to make sure it all makes sense. You have to do all of that before the first episode is filmed, which was really intense because I didn't take [down] any recipes. During my breaks at work, I would be Googling different flavour ideas and making notes on my phone of things to test when I got home.

"[During the show] I'd be working in theatres and then I would go home and I would do a timed bake and I'd practise, so that could be four hours of baking, then I'd tidy up the kitchen and go to bed and do the same thing the next day. It was kind of relentless."
4. It's really difficult to find totally original baking ideas
"I would come up with ideas and I'd think, 'Oh yeah, that's a great idea, totally original,' and then I'd Google it and there would be a million blog posts by people who have done it [before]. You start to feel a little bit like, 'Oh God, everything's been done."
5. The tent feels kind of magical
"When I saw the tent for the first time it was quite a miserable grey, cold morning, and then you see it lit up and you can see through the windows, and it's really bright and it looks sort of fairy-tale-ish. You go inside and you're like, 'Wow, oh my God, I'm here.'"
6. The judges and contestants probably won't meet beforehand
"First morning I thought, 'Oh well, maybe we'll probably have tea with them and just meet them briefly before we get started', but it's basically as you see it on the telly. You're lined up behind your counter top, and then they come in, they tell you what you're doing and you just start. I really thought we'd have a bit more time to ease into it!"
7. Wearing the same clothes two days running isn't nice
"It's filmed across two days, but they ask you to wear the same clothes on both days, which is fine at the beginning because it starts in April and May and it's quite cool, but by the summer it's really hot and the final especially was boiling. It was really muggy, and having to wear those clothes on the second day, I wanted to burn them, it was really really gross."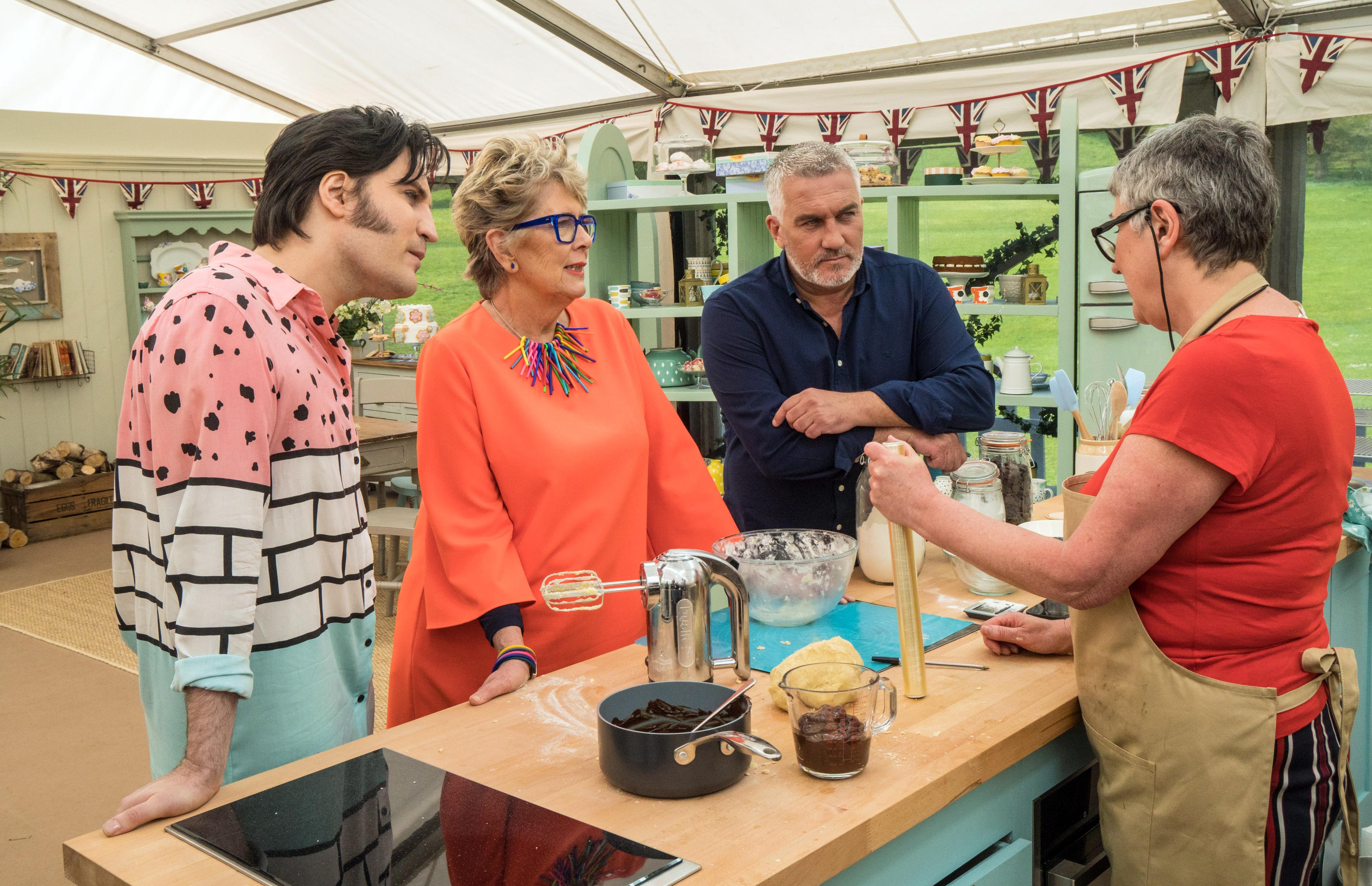 8. Social media reaction is strange to deal with
"I didn't really get any negative comments, or nothing in any particular volume, but I know some of the others [did]. Some viewers take a really odd dislike to some people. People thought [one contestant] in my year was really arrogant and he's one of the nicest people I've ever met; just such a kind, gentle person.
"As a group of people, Bake Off contestants are the most self-deprecating people in the world. I do love social media, but I also think people sometimes forget that there's a real person on the end of that. And you know, maybe you should moderate what you say."
9. There'll probably be a Bake Off 2018 WhatsApp group
"Everyone was really lovely, we would all stay in the same hotel together and have dinner together, so you get to know each other quite well. I think every year of Bake Off people have a WhatsApp group, so I'm sure there will be lots of activity on WhatsApp in the next few weeks. There was quite a lot of baking chat as well as general chit chat [on ours]."
The 2015 group still exists: "It has been a bit quiet recently, I think things are gonna get fired up again once the new show is on."
10. You forget about the cameras
"What I wasn't expecting was how lovely the crew are and you get really friendly with them. People always say it must be really off-putting having cameras filming you doing everything, and it's not at all. It just feels like you're in your own kitchen and one of your mates is asking you what you're doing – that's why everyone comes off as really natural. It's this really lovely, protected, friendly environment."
11. It's exhausting and much more work than it looks
"I definitely empathise with [the contestants]. I get more stressed watching it now because you feel for them when stuff goes wrong. Having gone through it, you can see how much work goes into everything.
"People who had been on Bake Off before talked about how exhausting it becomes and I remember around week seven or eight just thinking, 'I'm really enjoying this, I'm really like glad I'm part of it, but it wouldn't be the end of the world if I went out at this point.'
12. But it's amazing – and more emotional than you expect
"I remember that sense of achievement after the semi-final, because every week you think you're going to go; you really do. Even when you start to do well, because they don't really judge by your past performances, it's all on what you do each week, you never really have time to get complacent.
"The final was one of the happiest days of my life. It was just really, really lovely – I cried my eyes out, tears of joy. On my final interview we had to stop three or four times because I was just sobbing, even the cameraman had a little tear in his eye."
Catch up on Channel 4's Live Well For Longer on 4OD.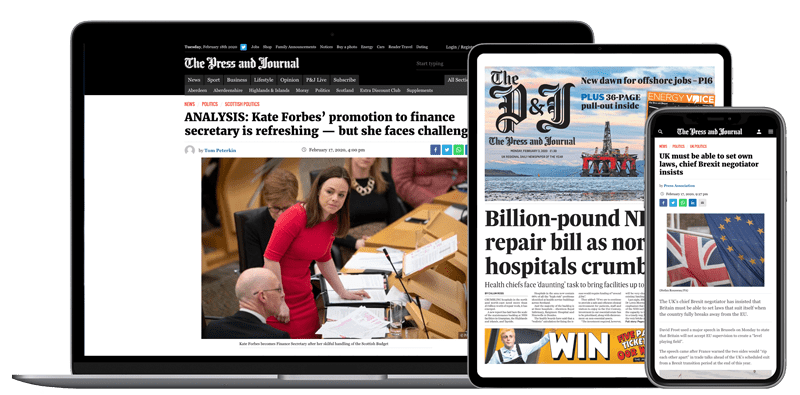 Help support quality local journalism … become a digital subscriber to The Press and Journal
For as little as £5.99 a month you can access all of our content, including Premium articles.
Subscribe