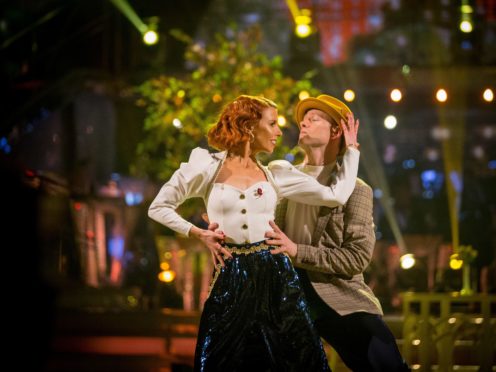 Stacey Dooley wowed Strictly Come Dancing judges despite a recent injury.
The TV presenter, 31, has been laid low and missed two days of training.
But dance partner Kevin Clifton said she had been determined to catch up the hours, and the hard work paid off.
After the judges awarded the pair 36 points for their Couples' Choice (Street and Commercial), Clifton said: "We missed two days and she said, 'I'm not having it'.
"We trained from 8am to 10pm through Wednesday and Thursday to try to catch the hours up. You deserve this so much."
Dooley had said she was on the verge of throwing up due to pain from the injury.
She had felt a niggle before hearing a sickening tear in her intercostal muscle, causing her to retch.
"I could feel it niggling me. Then up the Monday I had this going on, and then bang, and I heard it tear," she recently told Strictly: It Takes Two.
"I was like, 'I'm going to throw up'. You know when you hurt yourself so badly you think you're going to throw up everywhere."
At the end of the night, she was third on the leaderboard, which was topped by Ashley Roberts and dance partner Pasha Kovalev.