Abba star Agnetha Faltskog has announced a reimagined version of her acclaimed 2013 album A, featuring new solo music from the artist for the first time in 10 years.
Faltskog released her self-titled debut album in 1968, but later rose to international fame as part of the Swedish four-piece.
Consisting of Bjorn Ulvaeus, Benny Andersson, Anni-Frid Lyngstad and Faltskog, the quartet was catapulted to success after winning the Eurovision Song Contest in 1974 with Waterloo.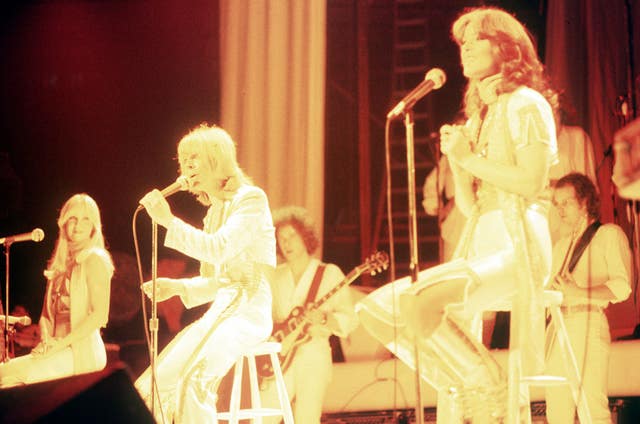 They became the first competitors from the country – which has since seen six more wins – to clinch victory.
Abba went on to produce eight studio albums, with numerous hits including Gimme! Gimme! Gimme!, Dancing Queen, Super Trouper, The Winner Takes It All and Mamma Mia.
The group parted ways after last performing together in 1982 following a successful 10-year stint and have sold more than 400 million albums and singles.
The musical Mamma Mia!, based on their songs, premiered in London in 1999 and became a worldwide hit.
Two movie versions – Mamma Mia! and Mamma Mia! Here We Go Again – pulled in an A-list cast including Meryl Streep, Dame Julie Walters, Colin Firth and Pierce Brosnan.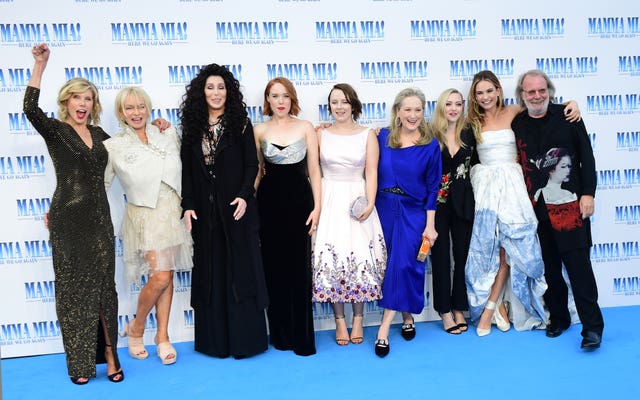 Abba are the most successful Swedish act of all time on the UK Official Charts, having scored nine number one singles.
They have claimed 10 number one albums, with their greatest hits collection, Abba Gold, placed as the second best-selling album in the UK, just behind Queen's Greatest Hits.
In November 2021 the band released comeback album Voyage, which became their first number one studio album in 40 years, and the fastest-selling album in the UK in over four years.
It racked up 204,000 chart sales in its opening week.
Alongside the Voyage album Abba unveiled a "revolutionary" digital concert show of the same name, which featured "Abba-tar" versions of themselves.
The shows have taken place in a purpose-built 3,000-seat arena in east London.
Abba Voyage is designed to be a large group experience rather than a fully virtual or digital streaming event on mobile devices or headsets.
Earlier this year, Ulvaeus and Andersson ruled out reuniting the band for the 2024 Eurovision Song Contest, which is due to be held in Malmo, Sweden, which will mark the 50th anniversary of the group's victory in Brighton.
Andersson told BBC Newsnight that there is "no way" the group is going to reunite or even walk on stage together during Eurovision.
"I don't want to. And if I don't want to, the others won't," he said. "It's the same for all four of us. Someone says no – it's a no."
Ulvaeus, who also said it was a no from him, added: "We can celebrate 50 years of Abba without us being on stage."
As well as Faltskog, Lyngstad also released several solo albums post-Abba, including 1982's Something's Going On, an English-speaking album that was produced by Phil Collins, and Shine in 1984.
Ulvaeus and Andersson continued working together post-Abba, writing music for the musicals Chess, Kristina Fran Duvemala, and Mama Mia!
Andersson also released several solo albums including Klinga Mina Klockor, in 1987, and November 1989, in 1989.