Keira Knightley has said she "absolutely did not shame anybody" with her essay about childbirth, in which she described watching the Duchess of Cambridge leaving hospital in high heels and make up after delivering Princess Charlotte.
In her contribution to the book Feminists Don't Wear Pink (And Other Lies) the actress called her own experience of birth a "battleground" and said she did not wash for a month and could not get dressed.
She described watching Kate on television the day after having her daughter Edie, three, and said the royal showed "the face the world wants to see".
Arriving at the premiere of her new film Colette at the BFI London Film Festival, she responding to claims she "shamed" her in the book, saying: "I think it's very interesting that certain parts of the media have, I don't want to say purposefully, but let's just say misrepresented my meaning and exactly what I said.
"So I would suggest to those people in the media that they re-read the entirety of the essay and not just take one bit out of it because the comments that I made are completely about our culture that silences women's truths and forces us all to hide and I absolutely did not shame anybody in any way, in fact quite the opposite.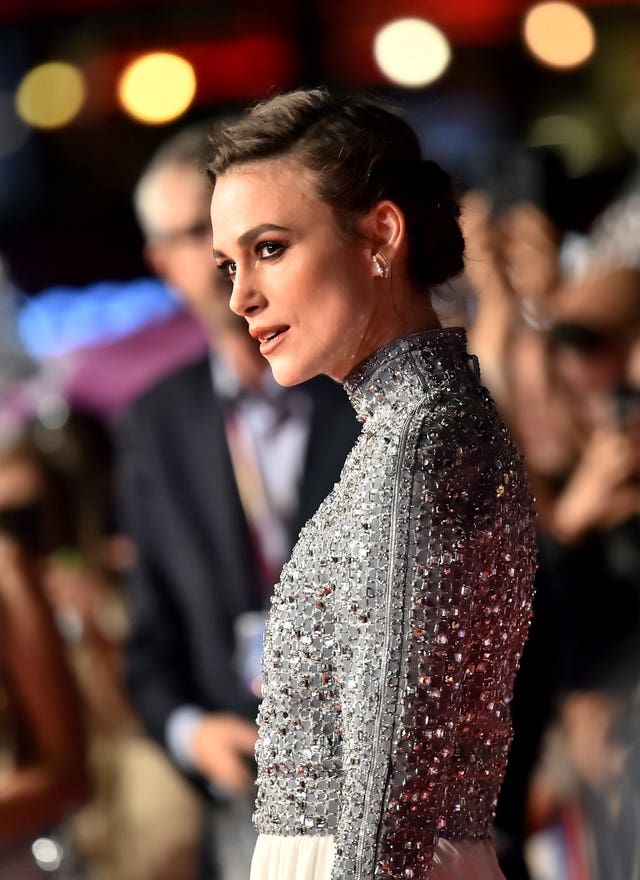 "So I would say to everybody, there is a wonderful book out at the moment, it's called Feminists Don't Wear Pink (And Other Lies) and I suggest if you want to know about this then you should actually read the essay and all the others in the book and the wonderful thing is that all the proceeds go to Girl Up which is a phenomenal UN foundation which gives money to organisations that are supporting girls' education, girls' safety and girls' leadership in developing countries."
Knightley also spoke about returning to work on the film after having the baby, saying: "I am lucky because I can afford very good childcare and lots of people can't so I'm very fortunate.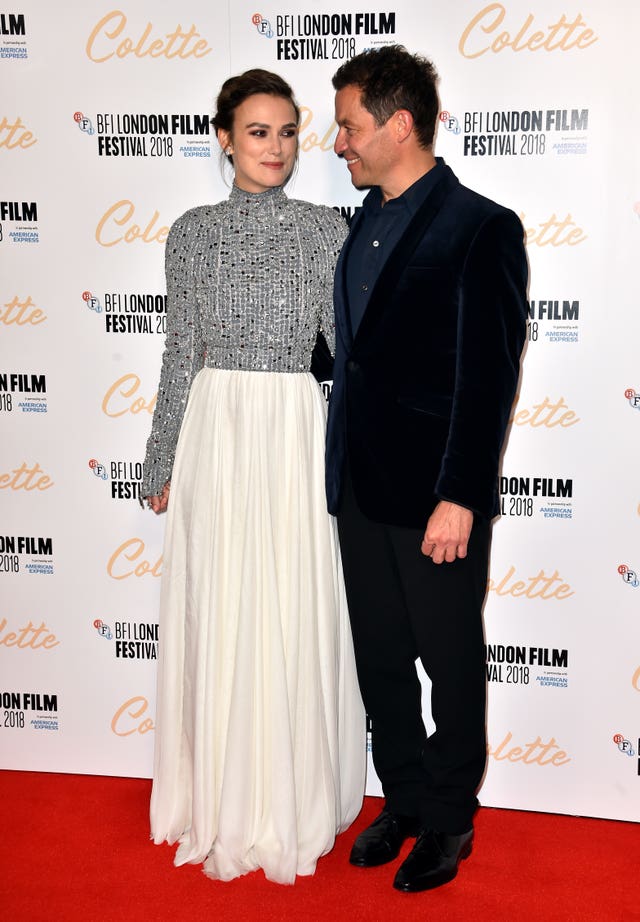 "I was very fortunate to show my daughter that it is possible to be a mother and to also work and so I have been lucky with the people that I've worked with because they have made that easy. That is not the case for everybody in this country and it should be."
In the film Knightley plays the French author Sidonie-Gabrielle Colette, whose husband Willy took credit for her first four novels.
She said: "I had read Cheri and the Last of Cheri (two of Colette's books) which I had loved but I knew nothing about her life and I particularly knew nothing about this early part of her life where her husband took credit for her first four novels so I just read the script and thought I can't believe I didn't know about this woman.
"I feel unbelievably empowered by this story because it's the story of a woman that steps out from the shadow of a man and finds her own voice and lives her own truth and I found that incredibly inspiring and I hope that people who go and see this film will find that inspiring too."
Knightley said the film was made before the birth of the Me Too movement, but added "I think it's not an accident that suddenly the culture is ready to hear this, it feels very timely."
Colette will be released in UK cinemas on January 11 2019.
The BFI London Film Festival runs until October 21.