Denise Gough has said she will not apologise for playing a trans character in her new film, but will support people who object to a "cis" actress playing the role.
The Irish stage star, who recently appeared in the National Theatre's production of Angels In America, said playing Missy opposite Keira Knightley in Colette filled her with fear.
Arriving at the premiere at the BFI London Film Festival, she said: "I'm not trans so I was scared that that would be something that would be against my casting and I understand if that is the case, absolutely.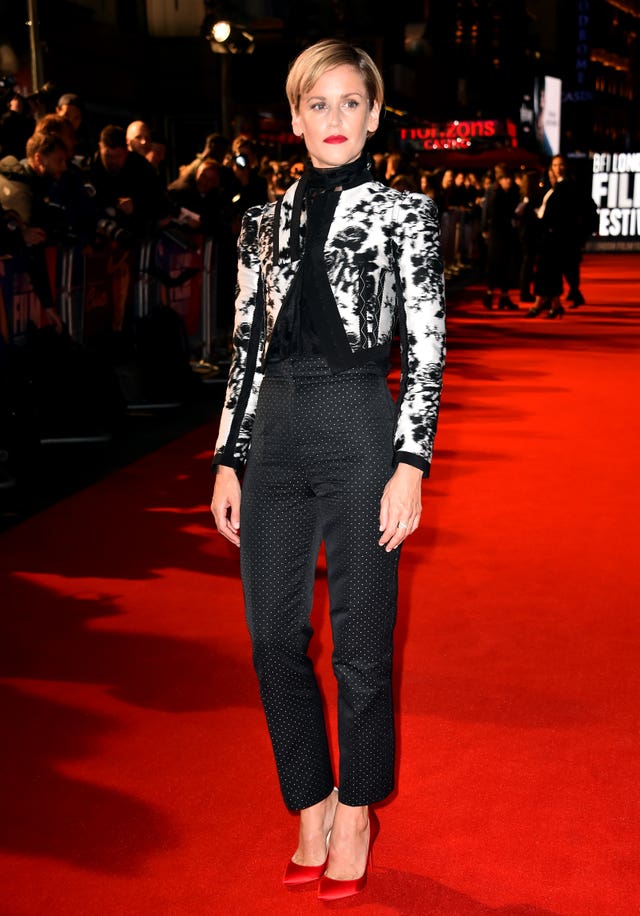 "But I was reassured that the casting process had been very very open and I was also reassured by the fact that for the first time in history Wash [Westmoreland, the director] has cast two trans actors in cis roles and I did an incredible amount of research.
"I think it's very important for me not to apologise for my work. I won't disavow myself like that. But if it means that people want to use it as a catalyst for further conversation then fantastic, I'm always happy to be part of that."
She added: "I think the point should be that everyone is allowed to play everything, because if I'm limited to playing what I am all I get is Irish women and if you think that you guys don't know your history or French women don't know, can you imagine Irish Catholics?
"We know nothing about our great women, so I hope we are not moving towards that. I hope what we are moving towards is that everyone plays everything and I hope this film captures that, because it's colour blind too, colour blind casting and I just feel like it's incredibly progressive – but if people want to take to the streets about my casting then I will be with them."
Colette is released in UK cinemas on January 11 2019.