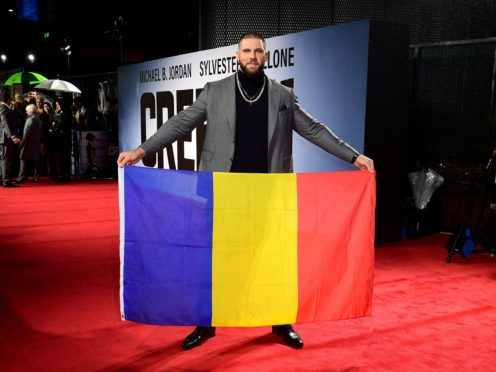 Creed II star Florian Munteanu has said his fictional boxing clash pitting the USA against Russia "doesn't make sense" in the real world of politics.
The actor, who plays Ivan Drago's son Viktor, has said a competition between the nations is senseless in terms of "who is stronger".
Munteanu, from Romania, reflected on the film which – like Rocky IV at the end of the Cold War – sees a US boxer face off against a Russian nemesis in the new chapter of the Creed franchise.
The actor said of the relationship between Russia and the US: "All humans are the same right. We have a lot of issues going on in the world, and at the end of the day, nothing really makes sense in terms of who is the stronger who is the better."
Asked whether he could defeat co-star Michael B. Jordan in a real fight, the upcoming star, who stands at 6ft 3in, was diplomatic.
He said: "I'm naturally bigger than him so I would have the size advantage.
"He's a great athlete, because of that adapts very fast. He could turn pro."