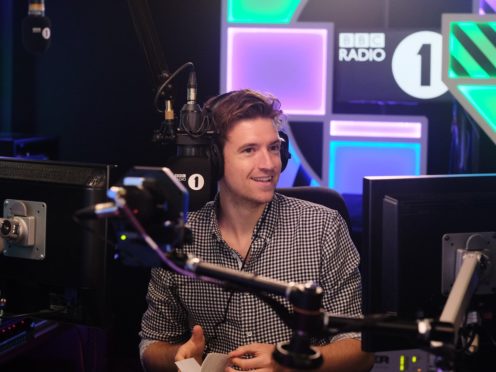 Greg James joked that he had been preparing for "about 20 years" when he kicked off his first Radio 1 Breakfast Show.
Greeting listeners shortly after 6.30am with an "Oh hi!", the host said it was an "unbelievably exciting" moment.
He said: "It is happening. I should probably start by introducing myself. My name is Greg James and I love radio more than anything else in the whole world – it is the best thing.
"It is there when you are happy, it's there when you are sad. It cheers you up, it makes you laugh, it sums up moments in your life and this is the most famous radio show in the world and it's a privilege to share it with you every morning."
James welcomed back his regular listeners and new ones tuning in to hear the 32-year-old, who replaces Nick Grimshaw on the slot, for the first time.
"There's a lot in today's show, I've been preparing it for about 20 years. It's full," he said.
Rather than choose his first song, he opened up the selection to his listeners, asking them for suggestions.
The winner was Levels by Avicii, the Swedish DJ who died in April.