Christopher Eccleston has described his experience living with an eating disorder as "imprisoning and solitary", but says he is now "happy and excited about life".
The British actor, 59, said being open about suffering from an eating disorder has helped him, although he does regret some of the "public flagellation" detailed in his 2019 memoir I Love The Bones Of You.
"I was still quite ill. I've only just realised that it's taken until probably this spring to put that behind me … I was still very much in recovery," he told the Guardian.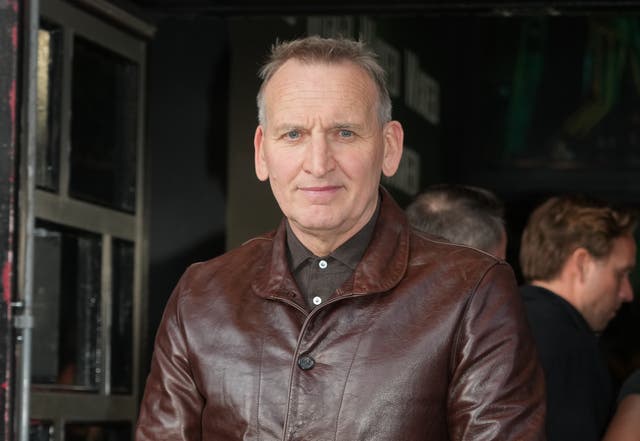 Eccleston also said being in the film and TV industry, where physical appearance is scrutinised, is "not as hard as it was".
"I think I've accepted my imperfections," the former Doctor Who star said.
"I am happy and excited about life. Certainly there was a lot of life-denying before. The eating disorder was imprisoning.
"Being in an industry and feeling like you shouldn't be in it was imprisoning.
"I don't want anybody feeling sorry for me, but it felt quite solitary."
It comes after Eccleston revealed in his 2019 autobiography he had anorexia and body dysmorphia for most of his life, suffered a breakdown and had suicidal thoughts.
On Wednesday, he said he has to be "a little bit" aware of his body dysmorphia watching himself on screen and with publicity posters, but now has got to be "very good with it".
"I eat normally, although I probably exercise more than most people of my age, but it's good for my mental health," he added.
Eccleston is set to play Ebenezer Scrooge in Matthew Warchus' adaption of A Christmas Carol, written by Jack Thorne, at the Old Vic theatre from November 11 to January 6.