 Royal Mail will be valued at £3.3billion when it makes its stock market debut – and more than 690,000 private investors will receive shares under the offer.
The UK Government said last night that all retail investors who applied for between the £750 minimum and £10,000 worth of shares will receive 227 shares worth £749.10, meaning that nearly 95% of all applicants will pick up stock in the privatisation.
But many hoping to secure a bigger slice of the company will be disappointed after the government said retail investors who applied for more than £10,000 worth of shares will get none after the offer was seven times over-subscribed.
The Department for Business said a third of the stake in Royal Mail – excluding the 10% of free shares being given to Royal Mail staff – has been allocated to retail investors, up from an initial plan to offer the general public 30%. The remainder will be sold to big institutional investors.
Details of the plans for share allocation came as the government announced Royal Mail shares will be priced at 330p, valuing the business at £3.3billion.
The privatisation will initially raise £1.72 billion for the Treasury.
Business Secretary Vince Cable said: "We have struck the right balance, increasing the proportion of shares going to small investors to ensure they get their fair share and ensuring the employees get a 10% stake."
More than 700,000 retail investor applications to buy shares had been made by the time of Tuesday night's deadline, while the institutional offer was more than 20 times over-subscribed.
The government is initially floating up to 52.2% of the value of the company, with a further 10% stake being allocated free to nearly 150,000 employees.
This will leave the government with a 37.8% holding in the company, although this could be reduced to 30%.
If its stake is reduced to 30%, the government will have made £1.9billion from the flotation.
But the Communication Workers Union says that the taxpayer has lost out in the government's haste to sell-off Royal Mail. Billy Hayes, CWU general secretary, said: "This successful British company has been flogged on the cheap for no good reason."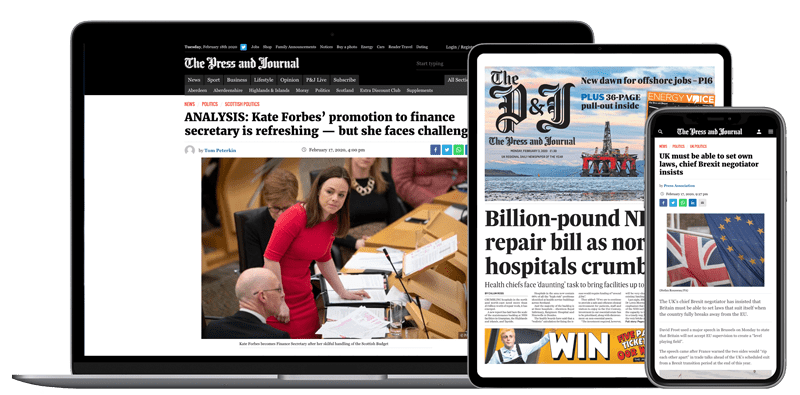 Help support quality local journalism … become a digital subscriber to The Press and Journal
For as little as £5.99 a month you can access all of our content, including Premium articles.
Subscribe