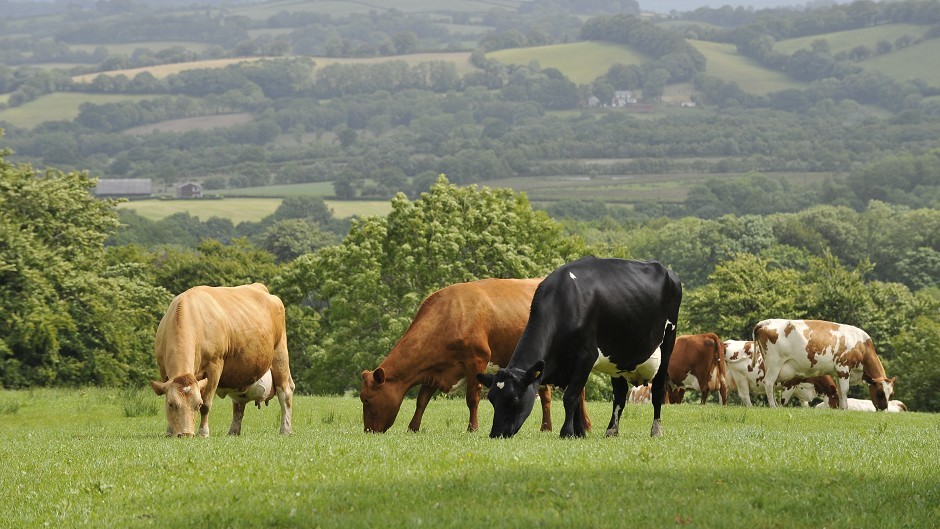 New IVF technology to speed up the cattle breeding process was unveiled on a Scottish farm earlier this week.
The technology, which is available to both beef and dairy producers, enables farmers to extract eggs from a cow and have them fertilised and turned into embryos in the laboratory.
These can then either be implanted into a surrogate cow or frozen for use at a future date.
The company behind the technology – AB Europe – said it believed the new service could eventually replace current embryo transfer technology, which involves removing the fertilised egg or embryo from the host cow to implant it into a recipient.
The company, which has bases in Edinburgh, Malvern in Worcestershire, and Northern Ireland, said extraction of eggs would cost around £300 per donor cow. Additional costs are incurred for freezing embryos or implanting them in surrogates.
AB Europe's vet Gavin Tait, who has used the technology on his own beef enterprise at Thorndykes Farm near Gordon in Berwickshire, said IVF technology offered multiple benefits to cattle farmers.
He said it allowed farmers to collect enough eggs to create an average of between three to four embryos per week without having to prepare donor cows for the process.
It also enabled the use of one semen straw to fertilise a batch of eggs and incurred no medicine costs ahead of egg collection.
Traditional embryo transfer technology, also known as moet, incurs costs of at least £100 per donor cow and involves handling the beast on average 13 times before embryo collection, added Mr Tait.
He said the new technology had pregnancy hold rate of 65% for fresh embryos and between 40-45% for frozen embryos. This compares with rates of 60% and 50% respectively for moet technology.
"IVF offers ease. Realistically it's feasible for use to produce between eight and 10 pregnancies from an animal every month," added Mr Tait.
"There's no use of hormones and cows who have had an IVF collection will get back in-calf very easily. But with Moet, certain cows would take a long time to get back in-calf. I would be happier from a welfare point of view doing what we are doing rather than traditional flushing."
He said surrogate cows would need the traditional line-up ahead of implanting the embryo and they should be coming into heat the day after egg collection.