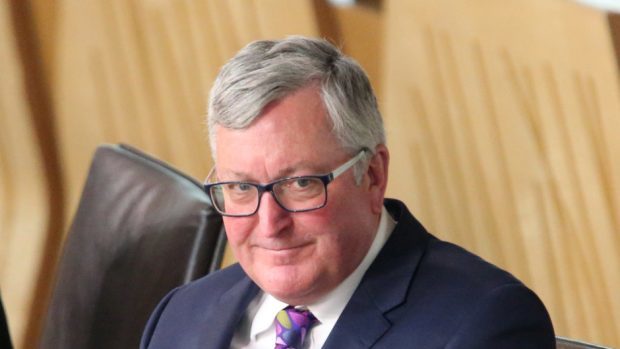 Scottish farmers and crofters will be offered another loan for Common Agricultural Policy (Cap) payments in the coming weeks, Rural Economy Secretary Fergus Ewing has revealed.
Publishing a 'Plan for Stabilisation' of the Cap in Holyrood, Mr Ewing said all eligible 2017 Basic Payment Scheme (BPS) applicants would soon receive letters outlining the offer of a loan.
The loans, which are expected to be paid out in the first two weeks of November, will deliver 90% of BPS payments. The remainder will be paid in March 2018.
Mr Ewing said he was confident Government would meet the EU target of paying 95% of recipients by June 30, 2018.
He said measures outlined in the Cap Plan for Stabilisation would tackle the major causes of poor customer service, error and payment delay.
These include the loan scheme for 2017 BPS payments, the publication of a payment schedule for all 2017 schemes, improvements to the farm payments IT system, and establishment of customer service standards and streamlined guidance for farmers and crofters.
"This plan will produce a leaner service that better helps customers to understand what to expect and when, when applying for future funding, enabling them to plan ahead," said Mr Ewing.
He also pledged to introduce a loan scheme for 2017 Less Favoured Area Support Scheme payments in May 2018 if they had not been processed by the IT system at that stage.
The loan scheme was welcomed by NFU Scotland president Andrew McCornick who said it would help fill a financial "black hole" in the Scottish rural economy.