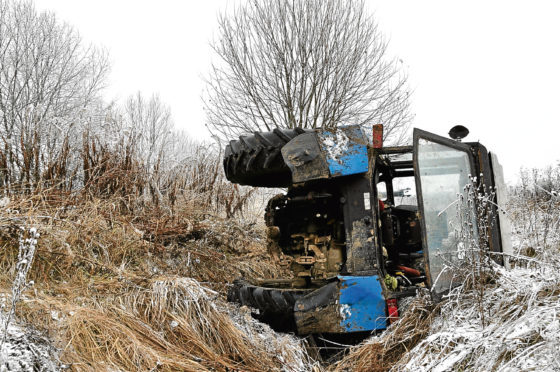 Farmers and crofters have been urged to adopt safe stop measures when operating machinery.
Health and Safety Executive (HSE) inspector, Iain Sutherland, made the plea at a workshop on non-technical skills and farm safety at Aberdeen University.
He said of the 30 people killed in agriculture in 2016/17, nine were killed as a result of being struck by a farm vehicle making it the biggest single cause of workplace deaths in agriculture.
Six were killed as a result of being trapped by something collapsing, five were killed when struck by objects and three were killed by contact with electricity.
The other causes of death were contact with electricity, falling from height, animals, contact with machinery, asphyxiation, and being struck against something fixed.
Mr Sutherland said the figures depicted a bit of the "same old" and the safety problems and solutions in farming had been around for a long time.
He said 38 deaths on farms in the past five years were caused by workplace transport, and 60% were a result of the person being run over by their own vehicle.
"Half of fatal accidents wouldn't have happened if the simple safe stop measures had been followed," said Mr Sutherland.
The safe stop measure comprises four steps – engage handbrake; put machine out of gear; switch off engine; and remove key.
Mr Sutherland said the second biggest cause of farm deaths was falling from height with 27 people killed as a result of this in the past five years.
All accidents were caused by a lack of planning, training and equipment, along with no safe system of work being in place, added Mr Sutherland.
He said the fatal accident rate in industry had remained static for too long and more needed to be done to make the industry safer.
"We have a big challenge in the industry and that is to give people the skills necessary so they can do their work safely without risk to themselves or others," added Mr Sutherland.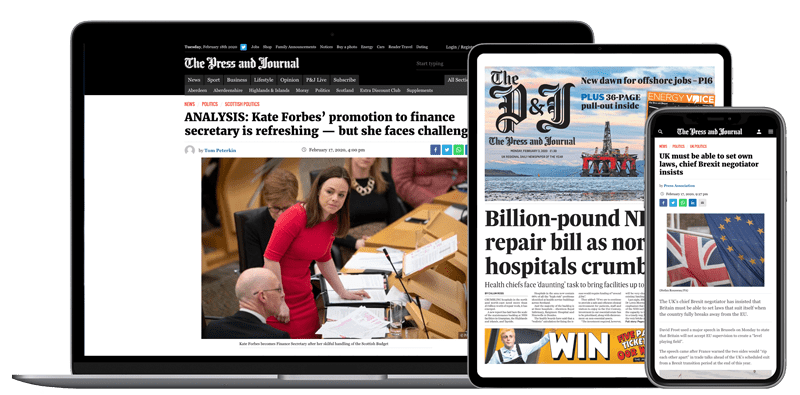 Help support quality local journalism … become a digital subscriber to The Press and Journal
For as little as £5.99 a month you can access all of our content, including Premium articles.
Subscribe