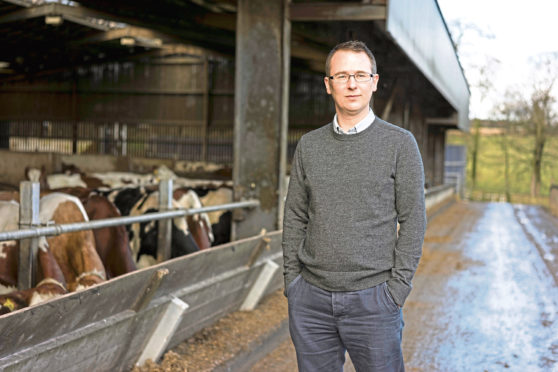 NFU Scotland (NFUS) is increasing its presence in the north.
The farmers' union has announced plans to recruit part-time regional policy advisors for Orkney and Shetland.
NFUS chief executive, Scott Walker, said the new roles would be funded by the union's £44,000 surplus for the financial year ended October 31, 2018.
He said the union was entering 2019 on a "healthy financial footing" with membership numbers up for the second year in a row.
The accounts show a £132,000 increase in income, with subscriptions accounting for £82,000 of the increase and returns from affinity deals generating a further £49,000 of the uplift.
Expenditure in the year was £3.01million -up £191,000 on last year.
This resulted in an operating deficit of £28,000 – down from a surplus of £32,000 in 2017.
Investment income of £72,000 means the union ended the year with a net surplus of £44,000, compared to £111,000 in 2017.
Mr Walker said the balance sheet remained strong with the value of net assets increasing by £58,424 to £2,968,225.
He said membership at the financial year end was up 57 to 8,315.
"NFU Scotland exists to lobby. We are here to bring pressure to bear on policy makers and commercial organisations to gain favourable outcomes for Scotland's farmers and crofters in order to achieve a sustainable and profitable future for Scottish agriculture," added Mr Walker.
"In order to achieve this, we need to be underpinned by a robust financial base to give us the resources to employ the right people to be advocates for the industry and to do that activities that will make a difference."
He said the union would plough back its surplus into growing its activities.
"We will be putting new part-time regional policy advisers in Orkney and Shetland to enhance the support we provide to members and we will continue to strengthen our lobbying activities," added Mr Walker.