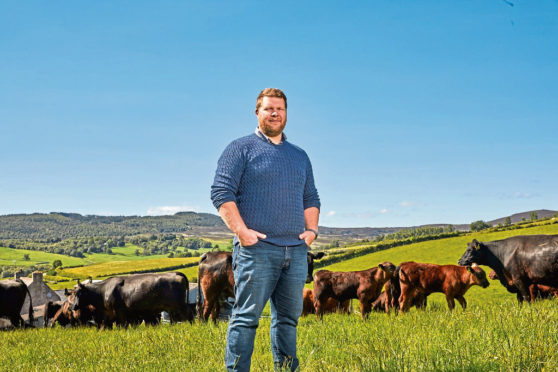 A Grantown farmer will feature in a series of radio adverts to highlight the Scottish red meat industry's sustainability and animal welfare credentials.
Bruce McConachie, of Culfoich Farm, will feature in the adverts as part of Quality Meat Scotland's (QMS) Meat with Integrity promotional campaign.
He speaks in one of two "meet the farmer" adverts which aim to showcase the passion and pride farmers have when it comes to animal welfare, the environment and the countryside. The other farmer advert features Peter Eccles, of Saughland Farm in East Lothian.
A "meet the butcher" advert with Tom Courts from Burntisland, in Fife, will also air to highlight the quality, provenance and traceability which underpins the Scotch Beef, Scotch Lamb and Specially Selected Pork brands.
"The Meat with Integrity campaign is all about raising the profile of Scotch Beef PGI, Scotch Lamb PGI and Specially Selected Pork while sharing the Scottish red meat industry's excellent environmental, animal welfare and quality credentials," said QMS marketing manager Kirsty Fox.
"Extending the campaign to radio provides us with an additional opportunity to share all these positive messages directly from those working in the industry, encouraging consumers to look for the brand logos the next time they are shopping and to add Scotch Beef, Scotch Lamb and Specially Selected Pork to their shopping baskets."
The adverts, which launch on Monday, will run on Hits Radio in Dundee, Aberdeen, Edinburgh and Glasgow, as well as on Moray Firth Radio, Westsound and Radio Borders.
Last month QMS unveiled four farmers as the faces of the Meat with Integrity campaign.
These are: Bruce McConachie; Hazel McNee, from Tealing, near Dundee; Joyce Campbell, from Sutherland; and Fraser Shaw, from Dumfries and Galloway.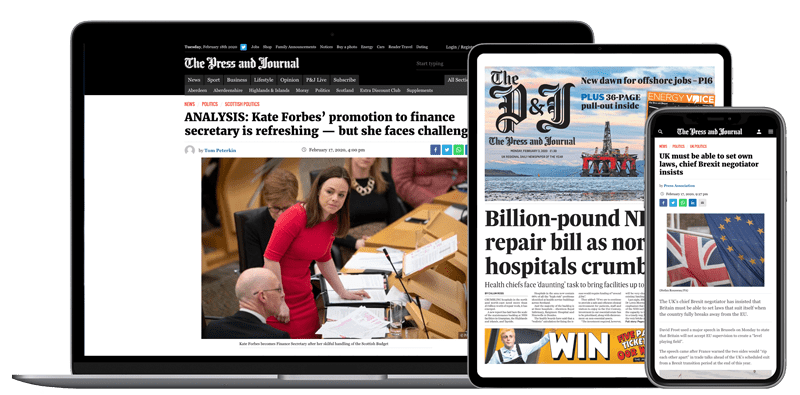 Help support quality local journalism … become a digital subscriber to The Press and Journal
For as little as £5.99 a month you can access all of our content, including Premium articles.
Subscribe